Fight the New Drug Goes to Guatemala (Video)
In 2019, Fight the New Drug had the opportunity to travel to Guatemala with Fighters to educate and raise awareness on the harmful effects of pornography. While we were there, we experienced the beautiful culture of Guatemala, and were welcomed with open arms by local community members.
During an exciting presentation event in Guatemala City, we launched the Brain, Heart, World documentary series in Spanish and certified a local and Spanish-speaking Fight the New Drug presenter in Guatemala.
For more Spanish resources, check out these resources:
Brain, Heart, World, our documentary with Spanish subtitles
"Hablemos sobre la pornografía," a step-by-step guide in Spanish that helps people know what to say in conversations about porn
Translated sections of our site in Spanish, French, German, and Portuguese
Need help?
For those reading this who feel they are struggling with pornography, you are not alone. Check out our friends at Fortify, a science-based recovery platform dedicated to helping you find lasting freedom from pornography. Fortify now offers a free experience for both teens and adults. Connect with others, learn about your compulsive behavior, and track your recovery journey. There is hope—sign up today.
Rep The Movement, Start A Conversation.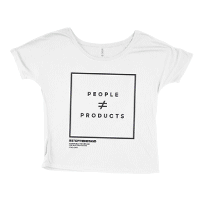 This movement is all about changing the conversation about pornography. When you rep a tee, you can spark meaningful conversation on porn's harms and inspire lasting change in individuals' lives, and our world. Are you in?
SHOP NOW