Elizabeth's Story: "My Earliest Memory of Being Trafficked was When I was Four Years Old" (VIDEO)
Elizabeth grew up in a wealthy neighborhood with a seemingly normal and loving family. But unbeknownst to her friends, teachers, and even eventually her husband, Elizabeth was a victim of familial trafficking from age 4 to 23, when she was able to escape and focus on her own family.
Now, Elizabeth is the founder of Hero Bands, a company that creates handmade leather wristbands with motivational words on them to encourage the wearer.
You can find Elizabeth and her work with Hero Bands at herobands.com or on Instagram at @hero_bands.
Need help?
For those reading this who feel they are struggling with pornography, you are not alone. Check out our friends at Fortify, a science-based recovery platform dedicated to helping you find lasting freedom from pornography. Fortify now offers a free experience for both teens and adults. Connect with others, learn about your compulsive behavior, and track your recovery journey. There is hope—sign up today.
Rep The Movement, Start A Conversation.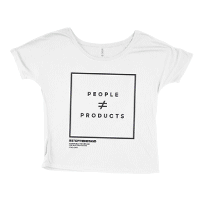 This movement is all about changing the conversation about pornography. When you rep a tee, you can spark meaningful conversation on porn's harms and inspire lasting change in individuals' lives, and our world. Are you in?
SHOP NOW