TEDx Talk—Why This Entrepreneur's Life Goal is to Never Watch Porn Again
Watch as entrepreneur, recovering porn addict, and activist Eli Nash shares his hardships on the TEDx stage in his talk titled "Escaping Porn Addiction."
What started as an appeal to women's clothing catalogs at a young age quickly turned to an appetite for internet porn, leading to an addiction to pornography that would follow him well into adulthood. It wasn't until things got too far in reality that Eli realized that porn was more than a fantasy: it was, as he says, the very thing that drove him to have an affair. Never wanting to hurt his wife again, Eli has now vowed to make it his life's priority to never see porn again.
You can also listen to Eli as he shares his story with our podcast host, Garrett Jonsson, describing how he decided to come forward with the truth about his addiction and his early childhood sexual abuse that may have played a part in it.
To listen to Eli's interview on our podcast "Consider Before Consuming," click here.
Need help?
For those reading this who feel they are struggling with pornography, you are not alone. Check out our friends at Fortify, a science-based recovery platform dedicated to helping you find lasting freedom from pornography. Fortify now offers a free experience for both teens and adults. Connect with others, learn about your compulsive behavior, and track your recovery journey. There is hope—sign up today.
Rep The Movement, Start A Conversation.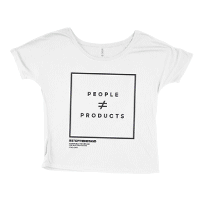 This movement is all about changing the conversation about pornography. When you rep a tee, you can spark meaningful conversation on porn's harms and inspire lasting change in individuals' lives, and our world. Are you in?
SHOP NOW