Coco's Story: Familial Trafficking Survivor & Aspiring International Human Rights Lawyer (VIDEO)
Born and raised in Germany, Coco spent the first 15 years of her life as a victim of familial trafficking.
For the majority of her youth, she was trafficked, abused, and raped by different people, all coordinated by close family members. She escaped at age 15, and unfortunately, the trafficking didn't stop there. Shortly after her escape, the therapist she was seeing began trafficking her and continuing the abuse. Eventually, Coco escaped again and moved to the United States in 2015 where she fell in love, found a home, and is now a full-time student.
Coco is now an aspiring international human rights lawyer and desires to continue the fight against human trafficking from the frontlines.
Need help?
For those reading this who feel they are struggling with pornography, you are not alone. Check out our friends at Fortify, a science-based recovery platform dedicated to helping you find lasting freedom from pornography. Fortify now offers a free experience for both teens and adults. Connect with others, learn about your compulsive behavior, and track your recovery journey. There is hope—sign up today.
Rep The Movement, Start A Conversation.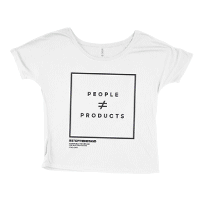 This movement is all about changing the conversation about pornography. When you rep a tee, you can spark meaningful conversation on porn's harms and inspire lasting change in individuals' lives, and our world. Are you in?
SHOP NOW