WATCH: Popular YouTuber Chaz Smith Drops Facts on the Harmful Effects of Porn in New Video
As an organization that's taking the anti-porn, pro-love, pro-healthy sex cause to the mainstream, we are always stoked to partner with influencers and celebrities alike who are in this fight for love alongside us.
Meet Chaz Smith, a viral YouTuber and the creator of the hilarious "Pronouncing Things Incorrectly" guide, "Water Is Not Wet" video, and other knowledge-dropping viral videos. Recently, he teamed up with Fight the New Drug to drop some facts and stats on porn's harms and its connections to sex trafficking, and you won't want to miss it. Huge shout out to Chaz for becoming a Fighter and joining this global movement for love!
Need help?
For those reading this who feel they are struggling with pornography, you are not alone. Check out our friends at Fortify, a science-based recovery platform dedicated to helping you find lasting freedom from pornography. Fortify now offers a free experience for both teens and adults. Connect with others, learn about your compulsive behavior, and track your recovery journey. There is hope—sign up today.
Rep The Movement, Start A Conversation.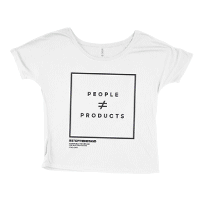 This movement is all about changing the conversation about pornography. When you rep a tee, you can spark meaningful conversation on porn's harms and inspire lasting change in individuals' lives, and our world. Are you in?
SHOP NOW