Why These Twins Sparked Conversations On Campus About Porn's Harms (VIDEO)
Meet Carmel and Lynae, two U.S. Fighters from the state of Wisconsin. Their journey of getting involved with Fight the New Drug began almost 4 years ago when they saw a Facebook post from a friend in a red "Porn Kills Love" tee.
What started as a mutual interest in our posts on the social network grew into an active following of our blog and other social platforms for both Lynae and Carmel. They made huge waves in their Wisconsin community of La Crosse after a local university paid thousands of dollars to a porn performer to give a talk to students about sex education and porn, intended to help the campus celebrate their Free Speech Week. In response, Lynae and Carmel posted on Facebook wearing their "Porn Kills Love" tees with fellow Fighter friends and talked about how porn harms the consumer, relationships, and society in general. The attention the post received and the wider conversations it sparked were unexpected but amazing.
Thanks in part to these incredible Fighters, the national attention of a porn performer being paid to speak to university students is being punctuated by our presentation on campus just a couple of months after the initial porn star event. It's because of their efforts that Carmel and Lynae were awarded the 2018 Fighter of the Year award! Think you've got what it takes to win it? Click here to nominate yourself or a friend for our Fighter of the Year award for sparking change in your community.
Need help?
For those reading this who feel they are struggling with pornography, you are not alone. Check out our friends at Fortify, a science-based recovery platform dedicated to helping you find lasting freedom from pornography. Fortify now offers a free experience for both teens and adults. Connect with others, learn about your compulsive behavior, and track your recovery journey. There is hope—sign up today.
Rep The Movement, Start A Conversation.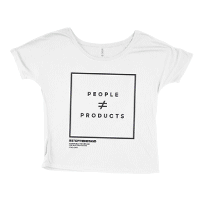 This movement is all about changing the conversation about pornography. When you rep a tee, you can spark meaningful conversation on porn's harms and inspire lasting change in individuals' lives, and our world. Are you in?
SHOP NOW