Andrew & Eva's Story: How Porn Impacted Our Marriage (VIDEO)
Meet Eva and Andrew, a couple living outside of St. Louis, Missouri.
After noticing he was becoming distant soon after they were married, Eva discovered Andrew had a struggle with pornography and that he was seeking out other women. After they both experienced phases of anger and shame, Eva and Andrew made a choice to work through this trial and learned that having compassion for one another was the best way to support each other.
Now, two years later, the couple is more emotionally connected and intimate than ever before.
Need help?
For those reading this who feel they are struggling with pornography, you are not alone. Check out our friends at Fortify, a science-based recovery platform dedicated to helping you find lasting freedom from pornography. Fortify now offers a free experience for both teens and adults. Connect with others, learn about your compulsive behavior, and track your recovery journey. There is hope—sign up today.
Rep The Movement, Start A Conversation.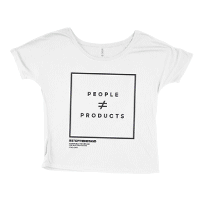 This movement is all about changing the conversation about pornography. When you rep a tee, you can spark meaningful conversation on porn's harms and inspire lasting change in individuals' lives, and our world. Are you in?
SHOP NOW