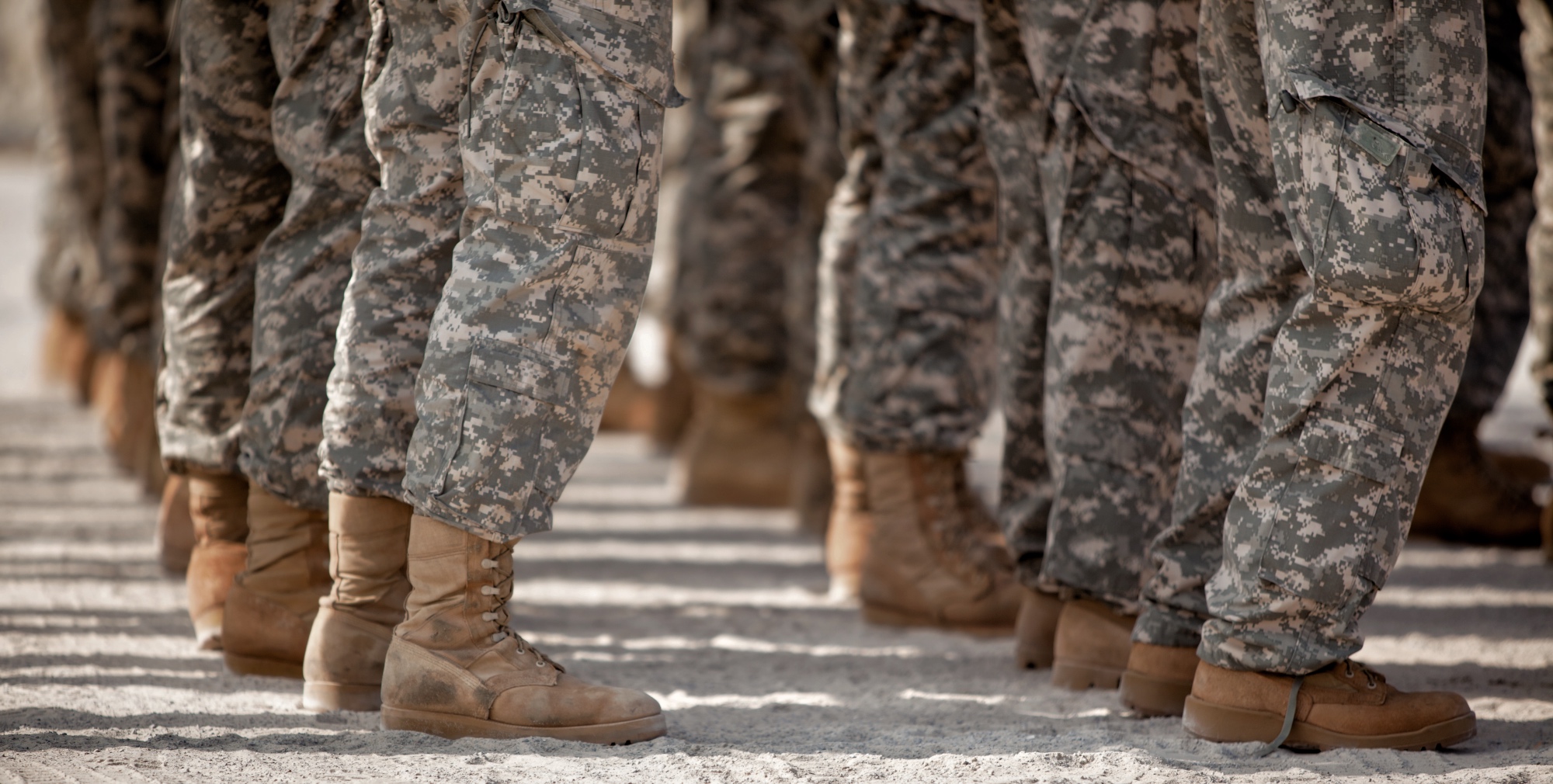 Right off the bat, we want to make it clear that the purpose of this article is not to infer that those who watch porn will become violent criminals. There is simply no way to know if watching pornography will give someone the motivation to rape, murder, or anything else for that matter. The purpose of this article to talk about what we do know, and to talk about what science and research are telling us about how porn can worsen already toxic situations.
_________________
Brigadier General Jeffrey Sinclair was a decorated combat veteran of the United States Army. A former deputy commander of the U.S. forces in Afghanistan, Sinclair was a rising star. He was powerful, successful, and respected. However, all this came to a screeching halt when a subordinate officer accused him of forcible sexual misconduct and sexual assault. Then, investigators discovered over 8,500 pornographic photos and 600 sexually explicit videos on Sinclair's personal electronic devices. He was found guilty of the accusations and suffered a humiliating demotion and forced retirement as a result.
Unfortunately, Sinclair's crimes are not an outlier; in fact, they demonstrate a growing problem in our military's culture. In 2013, the United States Armed Forces found itself in the midst of somewhat of a crisis. This wasn't a crisis of politics or warfare, rather, they found that many of their soldiers, like Sinclair, were being crippled by rampant pornography habits and sexual assaults. In response, the U.S. Commission on Civil Rights conducted a report investigating this increasingly significant problem.
Included in the report were the results from a 2013 investigation at more than 100 Air Force installations. The Air Force found 631 instances of pornography (magazines, calendars, pictures, videos that intentionally displayed nudity or depicted acts of sexual activity) and 27,598 instances of inappropriate or offensive items (suggestive items, magazines, posters, pictures, calendars, vulgarity, graffiti). And that was just one singular service-wide health and welfare inspection event that was completed in an effort to emphasize an environment of respect, trust, and professionalism in the workplace.
Related: 5 Twisted Ideas Porn Teaches About Sexuality
Also, through anonymous surveys and statistical estimations, the U.S. Commission on Civil Rights study concluded that there were over 26,000 sexual assaults among service members in 2012 alone. They found that only 46% of these sexual assaults are reported to the proper authorities, and that, of the victims that report, over 90% were involuntarily discharged from the armed forces.
Most shocking of all, they found that 1 in 4 women in the armed forces had been sexually assaulted, while 4 in 5 had been sexually harassed. To put that in context, this means that a woman in the armed forces is more likely to be sexually assaulted than she is to die in combat.
What's adding fuel to the fire?
You may be wondering, what could be fueling this culture of victim-shaming and sexual assault? It's possible that one potential factor adding fuel to the already-burning fire is extreme, violent pornography.
It is not uncommon for military members to come home from a deployment, addicted to pornography. Military spouses often complain about these devastating addictions post-deployment. In fact, in an interview with the Military Times, Navy Lt. Michael Howard, a licensed therapist who works extensively with members of the military, believes that at least 20% of the military struggles with some kind of compulsive use or addiction to online pornography.
Related: Does Porn Really Decrease Rates Of Sexual Assault?
For porn consumers, even those that manage to avoid violent material, it's difficult not to be influenced. Not all porn features physical violence, but even non-violent porn has been shown to have effects on consumers. The vast majority of porn—violent or not—portrays men as powerful and in charge; while women are submissive and obedient. [1] Watching scene after scene of dehumanizing submission makes it start to seem normal. [2] It sets the stage for lopsided power dynamics in couple relationships and the gradual acceptance of verbal and physical aggression against women. [3]
Research has confirmed that those who consume porn (even if it's nonviolent) are more likely to support statements that promote abuse and sexual aggression toward women and girls. [4]
Porn and violence go hand-in-hand
An analysis of 33 different studies found that exposure to non-violent porn measurably increased aggressive behavior, and that consuming violent porn increased even further. These effects include having violent sexual fantasies which can lead to actually committing violent assaults.
On top of that, a recent meta-analysis published in the Journal of Communication is showing concrete evidence that consuming pornography increases the likelihood of physical and verbal sexual aggression. From the combined results of 22 studies in 7 countries, it concluded that consuming pornography strongly increased the likelihood of both verbal and physical sexual assault.
Related: This Disturbing 'Border Patrol' Porn Site Fantasizes The Real Rape Problem Among Mexican Immigrants
If you're wondering how sitting in a chair consuming porn can actually change what a person thinks and does, the answer goes back to how porn affects the brain (See How Porn Changes The Brain).
Our brains have what scientists call "mirror neurons"—brain cells that fire not only when we do things ourselves, but also when we watch other people do things. [5] This is why movies can make us cry or feel angry or scared. Essentially, mirror neurons let us share the emotion of other people's experiences as we watch. So when a person is looking at porn, he or she naturally starts to respond to the emotions of the actors seen on the screen. As the consumer becomes aroused, his or her brain gets to work wiring together those feelings of arousal to what is seen happening on the screen, almost as if he or she was actually having the experience. [6]
So if a person feels aroused watching a man or woman get kicked around and called names, that individual's brain learns to associate that kind of violence with sexual arousal. [7]
The effects are personal
Many among our worldwide supporters are members of the Armed Forces, and they've experienced this porn problem firsthand. They've reached out to us to share their stories, hoping to create change. This first account is from the wife of a U.S. Marine:
"When my husband was in the Marines, pornography was like a sickness. It was everywhere! Everyone watched it, shared it, and even made homemade videos. I remember one time a couple was having sex where they weren't supposed to, and, instead of reporting them, the person decided to film the act and share it with everyone. The poor girl was humiliated! She ended up getting in trouble, not the person who filmed and shared it.
There were many times my husband would be in a class and one of his higher-ups would look up videos to watch while they were waiting for someone. Right there on the projector for everyone to watch together. My husband would put his head down, close his eyes, do what he had to do to not engage because obviously, he couldn't leave the room. His buddies would walk up to him and say. "Check out this video/picture" and then shove their phone in his face. He would push it away and tell them to stop. He got made fun of for it! He was bullied and teased and mocked for not engaging in pornography.
He learned the hard way to not let someone borrow his laptop because, the one time he did, they looked up pornography and almost ruined our laptop with viruses. Fellow Marines were constantly sharing naked pictures of girls. Some would even share naked pictures of their wives! No one stopped it. I guarantee it's the same in every branch of the military. It's disgusting how it's accepted and EXPECTED in the military! They pound into their heads not to drink, not to smoke, be careful with their money, eat healthy, exercise etc. Why aren't the dangers of pornography also talked about it? It's not and it should be!"
Here's another personal account, this time from a member of the U.S. Army. He describes the experiences he had while deployed in Afghanistan and the porn struggle that he eventually developed after repeated exposure to pornography:
"Being in a remote location, thousands of miles away from home with only guys next to you for about 6-8 months takes a lot out of a person. We would share thumb drives, laptops, and magazines filled with pornographic material.
My best friend's porn was labeled with something that sounded harmless so his wife wouldn't suspect anything. If you didn't watch any of this you were considered awkward, and when you are engaged in combat, feeling isolated is not the best feeling. Many times during the day, you get so bored that all there is to do is go to a port-a-potty in 120-degree weather and watch porn on your iPod.
Stories are passed around between guys about their sexual encounters; I would only laugh, but the stories were stuck on my mind which led to imagination, which led to watching porn.

It almost became a routine, a ritual, to go away for a while, watch porn while everyone knew what you were doing, and nothing at all is wrong with it. Trading porn was as common and normal as playing cards. Then came other stories that made me further objectify women. Some guys would have sex with the females back at the main base, other stories surfaced of 'gang bangs' going on as well with a particular person. So I would, of course, imagine it, look for the person when we finally got back to the main base, capture the moment retire to somewhere I knew I would be alone and indulge in porn once more.
This was a common theme for all my deployments, one would think that this kind of conduct is impossible in a combat zone, but it is not so; at least not at big high-security base."
Even with these shocking and unsettling messages, we've also received messages from those in the Armed Forces who are taking a stand while they serve. A U.S. soldier returning from Afghanistan sent us this pic from Al Udeid Air Base in Qatar. Someone had placed a sticker from one of our FTND sticker packs on the side of a building on base.

Why this matters
As stated at the beginning of this article, no one is able to say that behind every violent sex crime in the military there is a pornography problem. Clearly, sexual misconduct and violence existed long before explicit magazines and porn sites came into the picture, even in the armed forces.
The purpose of this article is to address the concerning misinformation that says pornography is harmless or there isn't the necessary "conclusive scientific data" that pornography can fuel sexual misconduct even further.
Related: Can You Tell The Difference Between #MeToo Stories And Porn Plot Lines?
These arguments contend that pornography actually decreases instances of rape because it is an acceptable sexual outlet. To them, in this specific case, we ask why the Department of Defense would ban pornographic material from bases if it were so "harmless" to soldiers? Is there no connection whatsoever between Sinclair's thousands of pornographic photos or videos and his sexual assaults? The truth is, there is enough evidence of a causal link between porn and sexual misconduct to make a claim that pornography is harmful and can fuel the issue of sexual assault further, instead of deterring it.
Related: How Consuming Porn Can Lead To Violence
There's a saying passed around military barracks, that "what happens on deployment, stays on deployment," as if the consequences of one's behavior don't follow you home. Clearly, this is simply not true—the harmful effects of sexual assault and a pornography habit are unavoidable, and not only is it unhealthy for those in the military, it's harmful to our society.
We're here to raise awareness on the fact that porn is anything but harmless entertainment, and urge civilians as well as enlisted military to consider the effects before clicking on porn. Fight for and choose real love, instead.

What YOU Can Do
It is clear that porn in the military has become a huge issue, and is likely contributing to harmful behavior. SHARE this article to add your voice to this conversation and spread the word on the harms of pornography.
Spark Conversations
This movement is all about changing the conversation about pornography and stopping the demand for sexual exploitation. When you rep a tee, you can spark meaningful conversation on porn's harms and inspire lasting change in individuals' lives, and our world. Are you in? Check out all our styles in our online store, or click below to shop: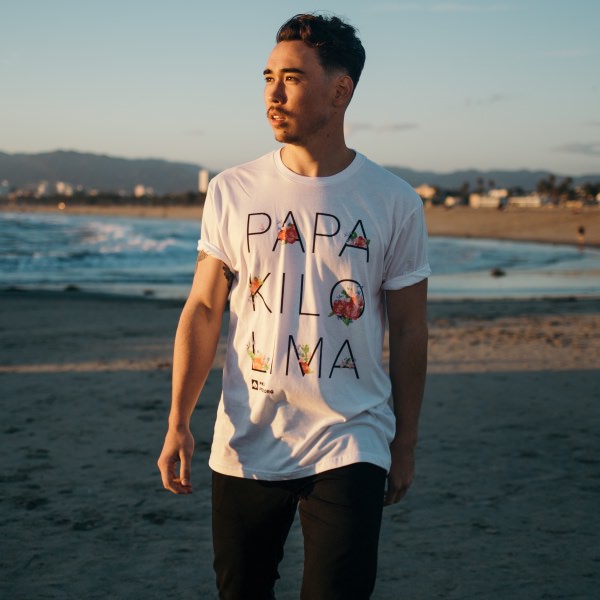 [1] DeKeseredy, W. (2015). Critical Criminological Understandings Of Adult Pornography And Women Abuse: New Progressive Directions In Research And Theory. International Journal For Crime, Justice, And Social Democracy, 4(4) 4-21. Doi:10.5204/Ijcjsd.V4i4.184; Rothman, E. F., Kaczmarsky, C., Burke, N., Jansen, E., & Baughman, A. (2015). "Without Porn…I Wouldn't Know Half The Things I Know Now": A Qualitative Study Of Pornography Use Among A Sample Of Urban, Low-Income, Black And Hispanic Youth. Journal Of Sex Research, 52(7), 736-746. Doi:10.1080/00224499.2014.960908; Layden, M. A. (2010) Pornography And Violence: A New Look At The Research. In Stoner, J. & Hughes, D. (Eds.), The Social Cost Of Pornography: A Collection Of Papers (Pp. 57-68). Princeton, N.J.: Witherspoon Institute; Ryu, E. (2008). Spousal Use Of Pornography And Its Clinical Significance For Asian-American Women: Korean Woman As An Illustration. Journal Of Feminist Family Therapy, 16(4), 75. Doi:10.1300/J086v16n04_05; Shope, J. H. (2004). When Words Are Not Enough: The Search For The Effect Of Pornography On Abused Women. Violence Against Women, 10(1), 56-72. Doi:10.1177/1077801203256003
[2] Rothman, E. F., Kaczmarsky, C., Burke, N., Jansen, E., & Baughman, A. (2015). "Without Porn…I Wouldn't Know Half The Things I Know Now": A Qualitative Study Of Pornography Use Among A Sample Of Urban, Low-Income, Black And Hispanic Youth. Journal Of Sex Research, 52(7), 736-746. Doi:10.1080/00224499.2014.960908; Weinberg, M. S., Williams, C. J., Kleiner, S., & Irizarry, Y. (2010). Pornography, Normalization And Empowerment. Archives Of Sexual Behavior, 39 (6) 1389-1401. Doi:10.1007/S10508-009-9592-5; Doring, N. M. (2009). The Internet's Impact On Sexuality: A Critical Review Of 15 Years Of Research. Computers In Human Behavior, 25(5), 1089-1101. Doi:10.1016/J.Chb.2009.04.003; Zillmann, D. (2000). Influence Of Unrestrained Access To Erotica On Adolescents' And Young Adults' Dispositions Toward Sexuality. Journal Of Adolescent Health, 27, 2: 41–44. Retrieved From Https://Www.Ncbi.Nlm.Nih.Gov/Pubmed/10904205
[3] Layden, M. A. (2010). Pornography And Violence: A New Look At The Research. In J. Stoner And D. Hughes (Eds.) The Social Costs Of Pornography: A Collection Of Papers (Pp. 57–68). Princeton, NJ: Witherspoon Institute; Berkel, L. A., Vandiver, B. J., & Bahner, A. D. (2004). Gender Role Attitudes, Religion, And Spirituality As Predictors Of Domestic Violence Attitudes In White College Students. Journal Of College Student Development, 45:119–131. Doi:10.1353/Csd.2004.0019; Allen, M., Emmers, T., Gebhardt, L., And Giery, M. A. (1995). Exposure To Pornography And Acceptance Of The Rape Myth. Journal Of Communication, 45(1), 5–26. Doi:10.1111/J.1460-2466.1995.Tb00711.X
[4] Hald, G. M., Malamuth, N. M., And Yuen, C. (2010). Pornography And Attitudes Supporting Violence Against Women: Revisiting The Relationship In Nonexperimental Studies. Aggression And Behavior, 36(1), 14–20. Doi:10.1002/Ab.20328; Berkel, L. A., Vandiver, B. J., And Bahner, A. D. (2004). Gender Role Attitudes, Religion, And Spirituality As Predictors Of Domestic Violence Attitudes In White College Students. Journal Of College Student Development, 45(2), 119–131. Doi:10.1353/Csd.2004.0019; Zillmann, D. (2004). Pornografie. In R. Mangold, P. Vorderer, & G. Bente (Eds.) Lehrbuch Der Medienpsychologie (Pp. 565–85). Gottingen, Germany: Hogrefe Verlag; Zillmann, D. (1989). Effects Of Prolonged Consumption Of Pornography. In D. Zillmann & J. Bryant, (Eds.) Pornography: Research Advances And Policy Considerations (P. 155). Hillsdale, N.J.: L. Erlbaum Associates.
[5] Rizzolatti, G. And Craighero, L. (2004). The Mirror-Neuron System. Annual Review Of Neuroscience 27, 169–192. Doi:10.1146/Annurev.Neuro.27.070203.144230
[6] Hilton, D. L. (2013). Pornography Addiction—A Supranormal Stimulus Considered In The Context Of Neuroplasticity. Socioaffective Neuroscience & Psychology 3:20767. Doi:10.3402/Snp.V3i0.20767; Doidge, N. (2007). The Brain That Changes Itself. New York: Penguin Books.
[7] Layden, M. A. (2010). Pornography And Violence: A New Look At The Research. In J. Stoner And D. Hughes (Eds.) The Social Costs Of Pornography: A Collection Of Papers (Pp. 57–68). Princeton, NJ: Witherspoon Institute; Doidge, N. (2007). The Brain That Changes Itself. New York: Penguin Books; Malamuth, N. M. (1981). Rape Fantasies As A Function Of Exposure To Violent Sexual Stimuli. Archives Of Sexual Behavior 10(1), 33–47. Doi:10.1007/BF01542673