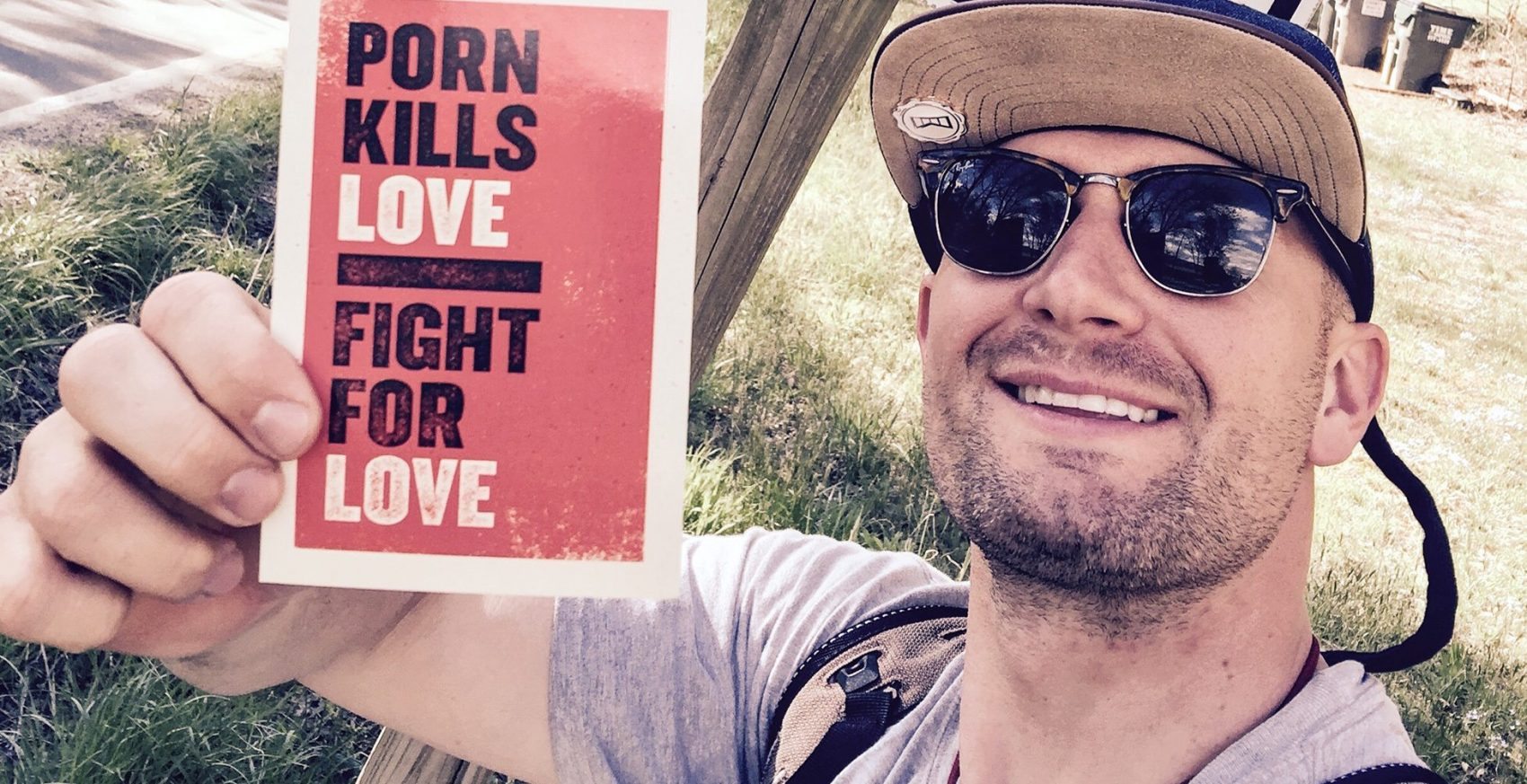 Update: Garrett finished! Watch his incredible story below.
---
The man who has set out to bike 3,700 miles across America to raise awareness on the harms of porn addiction is now more than halfway through his incredible journey.
Garrett Jonsson, who is riding a bike while dragging chains to symbolize the weight of porn on society, started in Virginia and most recently passed through Pueblo, Colorado. He is on day 35 of his trip and has been averaging over 65 miles on his bike per day. His total mileage so far is 2,237–all this to get conversations started about the harms of pornography.
We caught up with Garrett on the road and asked him to talk about some of his most memorable conversations he has had thus far. This is what he sent us:
I've had so many awesome experiences, but one of the coolest just happened about two days ago. I was sleeping in La Junta, CO. I was getting ready for bed and got a random text message. (See screenshot below)
It was from another cyclist that I met in Farmington, MO. I shared a hostel with him. He was in his mid 50's, and I talked to him about Fight the New Drug and how porn literally kills love. As we talked, there was one comment that stood out to me. He said, "I never thought that pornography causing all those chemical reactions in the brain and that it was addictive on a scientific level". 
His text message came at random, it was 14 days after our conversation in the hostel. We didn't even exchange phone numbers while in the hostel, so he had to reach out to other cyclists that we had met in the area who had my phone number so that he could contact me.
His text hit me hard because it showed me the importance of planting seeds. As I've road over 2,000 miles, I've had three different types of reactions from people:
1- They agree that pornography is harmful to our society.
2- They say something like "Just a little porn doesn't hurt."
3- They brush over the topic quickly because it makes them uncomfortable.
But I figure that despite each persons unique response, it's a seed planted. All I can do is get people to think about this important issue.
——
Garrett is obviously making a big difference and we couldn't be more stoked about what he's doing for the movement. He is getting conversations started and that's what being a Fighter is all about. In order to celebrate new Fighters who are joining the movement, Garrett is having each one sign his Porn Kills Love t-shirt as he rides from city to city.
Garrett is set to finish in San Francisco, California in June. You can follow his ride on his website, where he'll be posting updates on his progress.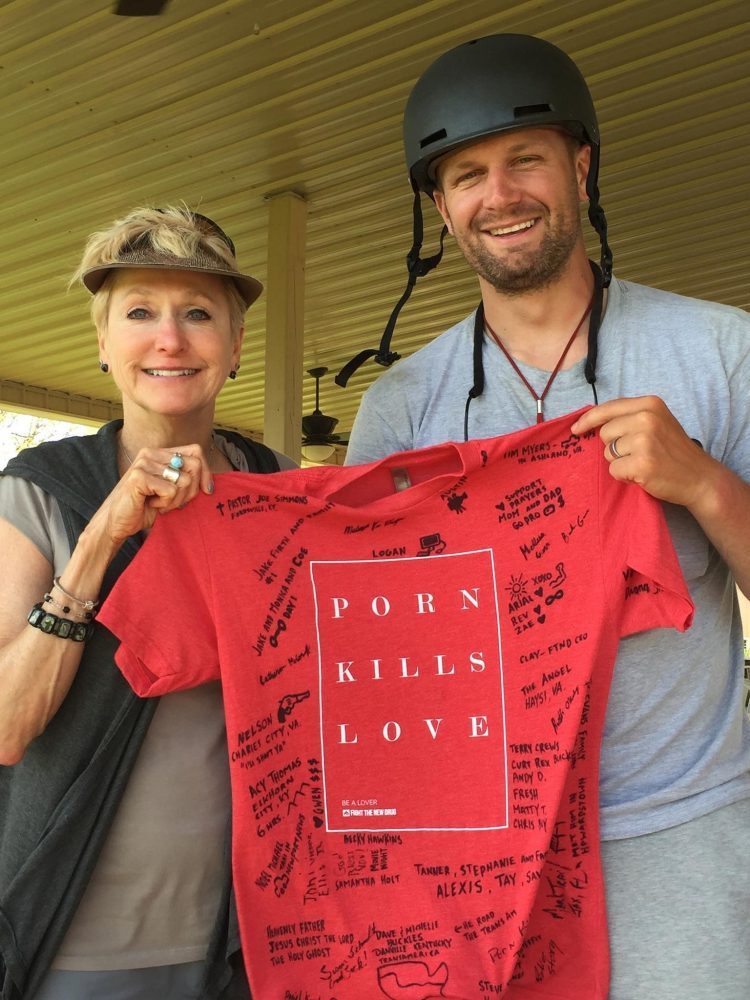 Show Garrett some love for changing conversations! This is what the movement is all about!