Over 3,700 miles across America. 75 days. On a bike, while handcuffed, dragging chains behind his bike to symbolize the weight of porn on society. All while wearing a Porn Kills Love shirt.
Today, Garrett Jonsson set out to spread the word about how porn kills love, and how there is hope for anyone who struggles with an addiction to pornography. He's a committed Fighter with a big voice of awareness for the cause, and we are so stoked to see him repping the movement on the road. In Garrett's own words:
"We see pornography as a huge societal issue and we believe we've only seen the tip of the iceberg. We feel a need to deliberately disrupt the destructive patterns caused by pornography. That's why we've set out on this journey."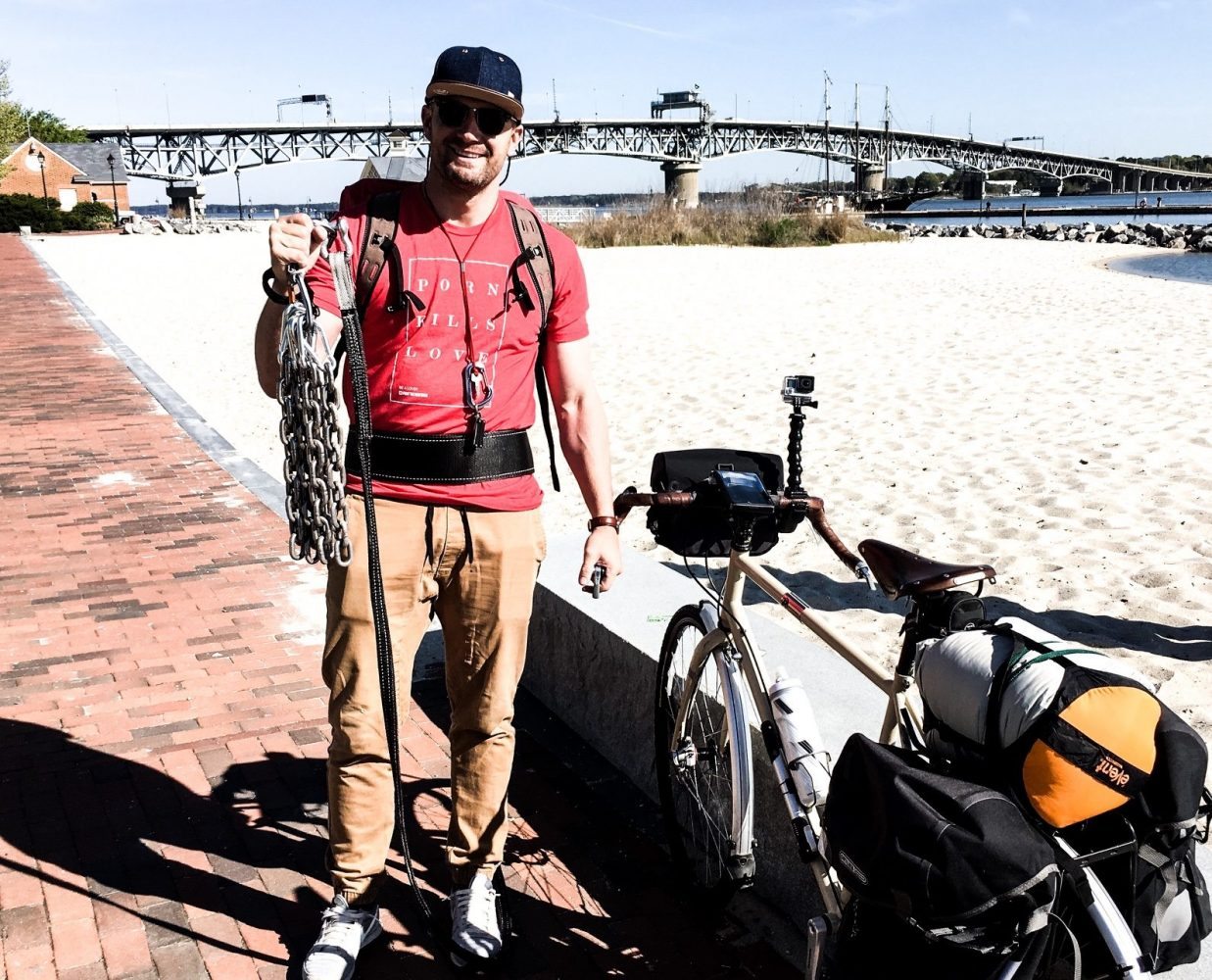 If that isn't cool enough, this isn't the first time Garrett has been an outspoken advocate for FTND.
In February 2016, Garrett ran 30 marathons in 30 days to raise awareness on the harms of pornography. On top of that, he added an extra challenge of wearing handcuffs during every run to symbolize the addictive chains of pornography.
He ran the same route every day—26.2 miles while wearing handcuffs—and invited others to run with him while promoting the #PornKillsLove movement.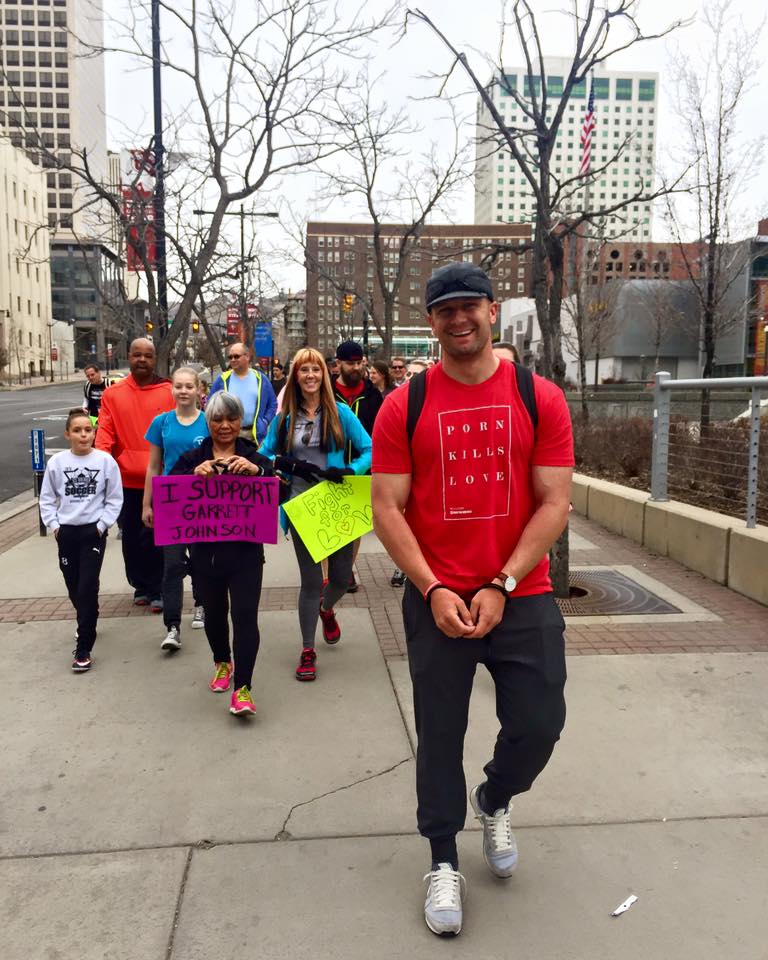 On March 5, Johnson completed his 30th and final marathon and released a video detailing why he set out on his journey:
Starting today, he's riding across the entire United States to again spread the word and rep the movement.
Garrett is riding from Yorktown, VA, to San Francisco, CA, and will ride every single day in handcuffs, while dragging chains behind him and wearing a Porn Kills Love shirt. His journey is called Coast2CoastInHandcuffs, and the goal is to build awareness and change the conversation around porn.
Related: Listen to Consider Before Consuming podcast interview with Garrett Jonsson
This movement is all about people like Garrett—our Fighters across the globe, using their talents and passion to drive this important cause forward and change the conversation around porn.
We're always excited to see that this is a movement alive with creative Fighters who go to amazing lengths show their drive and passion for love. We love to see all the different ways our Fighters spread the word!