If you've ever laughed at Bill Cosby's legendary comedy, like us, you're probably pretty shocked about what's going on in the news right now.
Not too long ago, New York Magazine dropped a bombshell and featured on their cover the 35 women who have stepped forward accusing the beloved actor of various forms of sexual assault/rape between 1965 and 2000. This week as his trial goes on, we're hearing that there are more than 60 people all together who are accusing Cosby of sexual assault.
Now, let us be clear, like all people accused of crime in America, Cosby is innocent until proven guilty. But with the rather creepy statements Cosby has released on the matter and so many women telling unsettlingly similar stories of being drugged and assaulted, things are not looking good for a man who has previously had a golden reputation.
More Common Than You'd Believe
A lot of people who grew up watching Mr. Huxtable (Cosby's character on "The Cosby Show") on TV are most likely thinking, how could this be happening? As someone that many grew up seeing as the all-American father figure, Bill Cosby is a far cry from what we all think of when we picture an accused rapist. But in a society where one in three women will experience sexual assault in their lifetime [1] and an American is sexually assaulted every 98 seconds, [2] this is a perception that we all need to rethink.
(Check out Rape, Abuse & Incest National Network (RAINN), an organization working to raise awareness on these statistics.)
Obviously, there is no single cause when it comes to sexual assault. Psychology and human behavior is extremely complex—as are the contributing factors that lead to rape and sexual assault. However, according to the U.S. Center for Disease Control, we have scientifically proven tendencies that show if someone is more likely to force themselves on another person sexually. These include:
 Coercive sexual fantasies
 Preference for impersonal sex
 Hostility towards women
 Hypermasculinity
 General tolerance of sexual violence within the community
 Societal norms that support sexual violence
 Societal norms that support male superiority and sexual entitlement
 Societal norms that maintain women's inferiority and sexual submissiveness.
These are the kinds of attitudes and behaviors that we know, scientifically, lead someone in the direction of sexual assault. But where do these tendencies come from? How does someone develop "coercive sexual fantasies" to begin with? What about a preference for "impersonal sex" or a "more general acceptance of sexual violence?"
And what are some of these "societal norms" that the CDC could be referencing?
Related: Study Shows Porn Magazines & Rapists Use Similar Language To Describe Women
There are countless reasons why someone might develop these attitudes and tendencies, one of which we know a lot about.
Porn and Sex Abuse Normalization
Studies have shown that exposure to pornography creates shockingly similar attitudes to those listed above. And while no one argues that pornography by itself leads to rape— especially since the majority of viewers never get sexually aggressive—research has made clear that exposure to pornography can create or fuel the very attitudes that show up on lists of risk factors for sexual aggression.
According to the in-depth Report of the Attorney General's Commission on Pornography: "…Clinical and experimental research … [has] focused particularly on sexually violent material, [and] the conclusions have been virtually unanimous. In both clinical and experimental settings, exposure to sexually violent materials has indicated an increase in the likelihood of aggression. More specifically, the research, … shows a causal relationship between exposure to material of this type and aggressive behaviors towards women."
Related: Why You Can't Consistently Fight Sexual Abuse Without Fighting Porn
Viewers might tell themselves that they aren't personally affected by porn, that they won't be fooled into believing its underlying messages, but studies suggest otherwise. There is clear evidence that porn makes many users more likely to support violence against women, to believe that women secretly enjoy being raped, [3] and to actually be sexually aggressive in real life. [4] The aggression may take many forms including verbally harassing or pressuring someone for sex, emotionally manipulating them, threatening to end the relationship unless they grant favors, deceiving them or lying to them about sex, or even physically assaulting them. [5]
It is also worth noting that in light of the accusations, media outlets have begun digging into Bill Cosby's friendship with Hugh Hefner, the founder of Playboy Magazine. After the two met in the early 1960's, it's been reported that since that time, Cosby was a regular at the Hefner's parties at the Playboy mansion. Currently, at least three of the women making accusations towards Cosby have connections to Playboy.
We'll leave it up to you on whether you find that coincidental or not.
Why This Matters
We want to be clear that we're not saying that Cosby allegedly sexually abused women directly because of a porn addiction, while we are pointing out that pornography normalizes and even promotes the behavior that Cosby is being accused of committing.
Related: Research Shows Softcore Porn Linked To Greater Acceptance Of Rape Culture
This matters, because realizing that porn is tied to sexual abuse means that as we fight porn, we can make a meaningful difference in the fight against sexual abuse. As men and women choose to find freedom from porn, as you begin pointing others toward freedom from porn as well, we will see a dramatic decrease in abuse.
Porn leads to harmful perceptions about rape and promotes a harmful porn culture in society. This is not something we want to see have an influence in the world.

What YOU Can Do
If you're not cool with pornography promoting rape culture in society, SHARE this article and raise awareness that harmful attitudes towards sex can lead to harmful acts towards people.
Join us in fighting the normalization of pornography in society. Grab a conversation-starting tee and support our awareness campaign: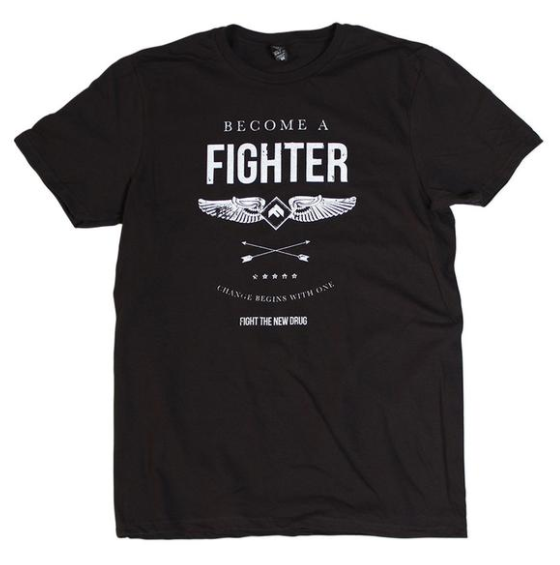 [1] Black, M.C., et al. (2011). The National Intimate Partner and Sexual Violence Survey (NISVS): 2010 Summary Report. Atlanta, GA: National Center for Injury Prevention and Control, Centers for Disease Control and Prevention.
[2] Department of Justice, Office of Justice Programs, Bureau of Justice Statistics, National Crime Victimization Survey, 2010-2014 (2015).
[3] Layden, M. A. (2010). Pornography And Violence: A New Look At The Research. In J. Stoner And D. Hughes (Eds.) The Social Costs Of Pornography: A Collection Of Papers (Pp. 57–68). Princeton, NJ: Witherspoon Institute; Milburn, M., Mather, R., & Conrad, S. (2000). The Effects Of Viewing R-Rated Movie Scenes That Objectify Women On Perceptions Of Date Rape. Sex Roles, 43(9-10), 645–664. 10.1023/A:1007152507914; Weisz, M. G. & Earls, C. (1995). The Effects Of Exposure To Filmed Sexual Violence On Attitudes Toward Rape. Journal Of Interpersonal Violence, 10(1), 71–84; Doi:10.1177/088626095010001005; Ohbuchi, K. I., Et Al. (1994). Effects Of Violent Pornography Upon Viewers' Rape Myth Beliefs: A Study Of Japanese Males. Psychology, Crime, And Law 7(1), 71–81; Doi:10.1080/10683169408411937; Corne, S., Et Al. (1992). Women's Attitudes And Fantasies About Rape As A Function Of Early Exposure To Pornography. Journal Of Interpersonal Violence 7(4), 454–61. Doi:10.1177/088626092007004002; Check, J. & Guloien, T. (1989). The Effects Of Repeated Exposure To Sexually Violent Pornography, Nonviolent Dehumanizing Pornography, And Erotica. In D. Zillmann & J. Bryant (Eds.) Pornography: Research Advances And Policy Considerations (Pp. 159–84). Hillsdale, N.J.: Lawrence Erlbaum Associates; Check, J. & Malamuth, N. M. (1985). An Empirical Assessment Of Some Feminist Hypotheses About Rape. International Journal Of Women's Studies 8, 4: 414–23.
[4] Hald, G. M., Malamuth, N. M., & Yuen, C. (2010). Pornography And Attitudes Supporting Violence Against Women: Revisiting The Relationship In Nonexperimental Studies. Aggression And Behavior 36(1), 14–20. Doi:10.1002/Ab.20328; Layden, M. A. (2010). Pornography And Violence: A New Look At The Research. In J. Stoner & D. Hughes (Eds.) The Social Costs Of Pornography: A Collection Of Papers (Pp. 57–68). Princeton, NJ: Witherspoon Institute; Boeringer, S. B. (1994). Pornography And Sexual Aggression: Associations Of Violent And Nonviolent Depictions With Rape And Rape Proclivity. Deviant Behavior 15(3), 289–304. Doi:10.1080/01639625.1994.9967974; Check, J. & Guloien, T. (1989). The Effects Of Repeated Exposure To Sexually Violent Pornography, Nonviolent Dehumanizing Pornography, And Erotica. In D. Zillmann & J. Bryant (Eds.) Pornography: Research Advances And Policy Considerations (Pp. 159–84). Hillsdale, N.J.: Lawrence Erlbaum Associates; Marshall, W. L. (1988). The Use Of Sexually Explicit Stimuli By Rapists, Child Molesters, And Non-Offenders. Journal Of Sex Research, 25(2): 267–88. Doi:10.1080/00224498809551459
[5] Wright, P.J., Tokunaga, R. S., & Kraus, A. (2016). A Meta-Analysis Of Pornography Consumption And Actual Acts Of Sexual Aggression In General Population Studies. Journal Of Communication, 66(1), 183-205. Doi:10.1111/Jcom.12201; DeKeseredy, W. (2015). Critical Criminological Understandings Of Adult Pornography And Women Abuse: New Progressive Directions In Research And Theory. International Journal For Crime, Justice, And Social Democracy, 4(4) 4-21. Doi:10.5204/Ijcjsd.V4i4.184; Barak, A., Fisher, W. A., Belfry, S., & Lashambe, D. R. (1999). Sex, Guys, And Cyberspace: Effects Of Internet Pornography And Individual Differences On Men's Attitudes Toward Women. Journal Of Psychology And Human Sexuality, 11(1),63–91. 10.1300/J056v11n01_04