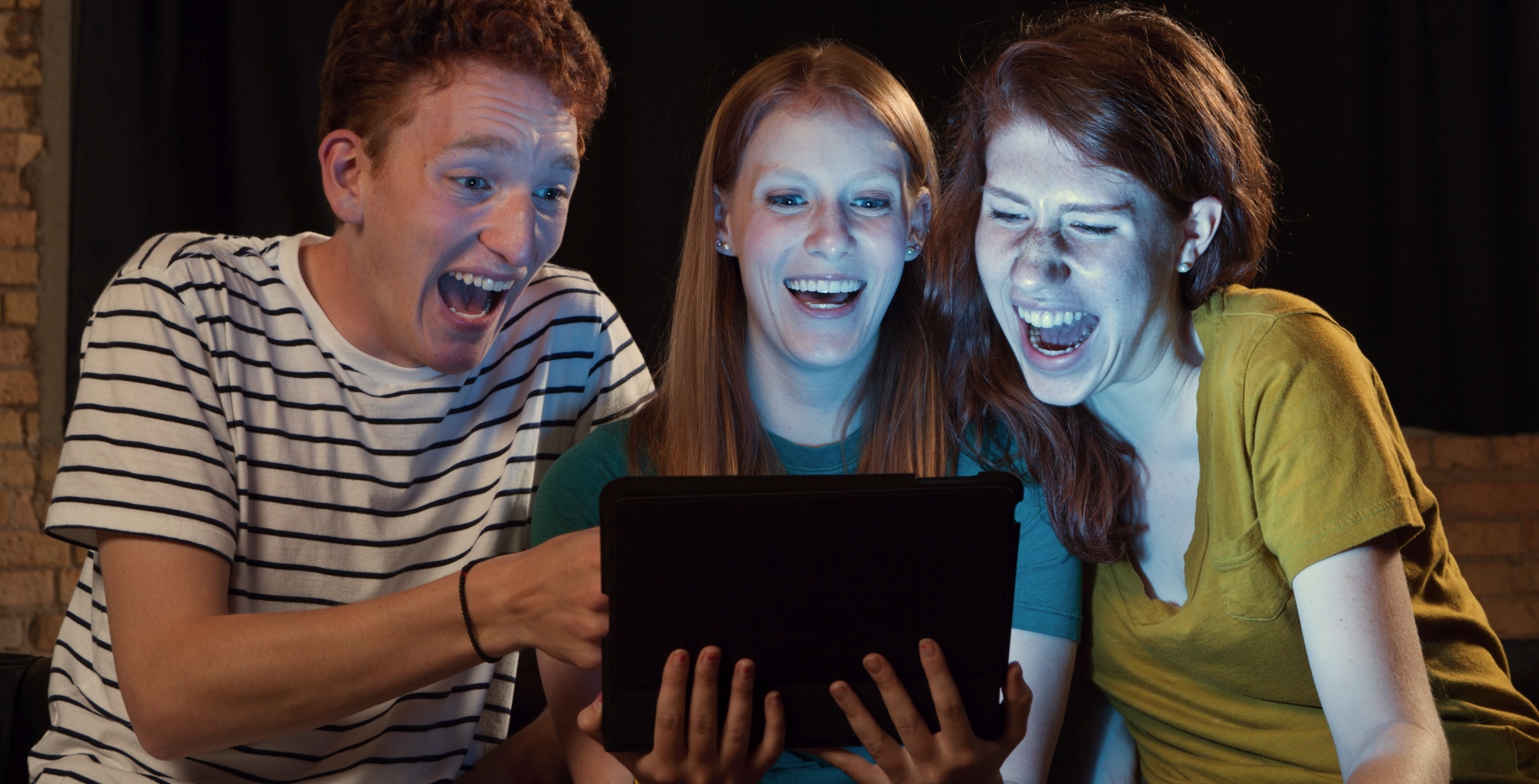 Why, exactly, does BuzzFeed push to make porn an acceptable and normal pastime in every person's life?
We realize BuzzFeed is not necessarily the most credible of online journalistic sources on the cutting edge of breaking news. We acknowledge that the driving force behind everything they post is to achieve one single goal: get clicks. We also want to note that we don't hate BuzzFeed—not every single thing they post is terrible. While we have called them out before for telling people they should go watch porn, they are generally fairly entertaining to follow for their witty and topical content. But somewhere along the line, BuzzFeed got the idea that posting about one subject in particular would drive people to their page again and again.
That topic is porn, obviously.
One of BuzzFeed's more recent attempts to normalize pornography is a video titled, "What I've "Learned" From Porn." And here are a few more choice titles of theirs: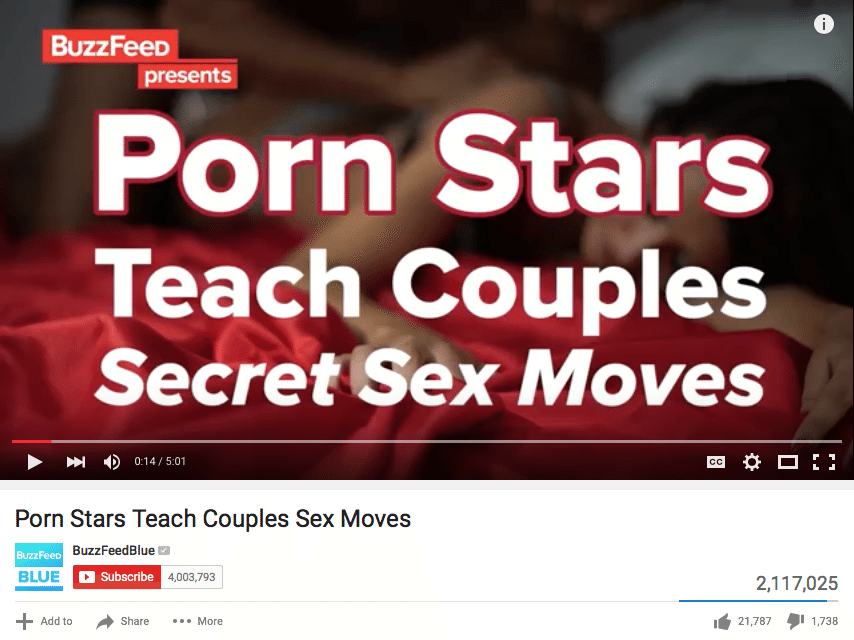 It's ironic how they promote advice from pornographic videos and porn stars when research is showing that porn actually damages relationships. Research shows that those who view pornography have a much higher tendency to objectify those around them and to be more critical of their partner's body, looks, and sexual performance. And last but not least, pornography is inseparably tied to prostitution and sex trafficking. Click these links and you will be taken to peer reviewed academic journals and empirical research that support the damaging effects of pornography…something BuzzFeed has yet to enlighten their audience to, as far as we've seen.
Seriously, Buzzfeed?
Here are just a few more "educational" videos BuzzFeed has created:
You can see from the million+ view counts on each video how popular this topic is for BuzzFeed. And the fact of the matter is, every time Buzzfeed and sites like it post content like this, it glosses over the truth about pornography:
Watching porn is harmful and research is proving it.
Buzzfeed ignores the fact that pornography can change and alter the way the brain works and can damage viewers' sex lives, and we have the research to show it. Pornography is damaging at best and downright exploitative at worst. Hundreds of accounts have surfaced from those who have worked in the porn industry, telling their stories of degradation, abuse, and coercion. These are all things we are not cool with. And we don't think Buzzfeed, or anyone else, should be either.
Fighters Fighting Back
But don't lose your faith in humanity just yet. We dove into the comments of these videos and saw some things that we couldn't have been more proud of. Check out some of these top comments: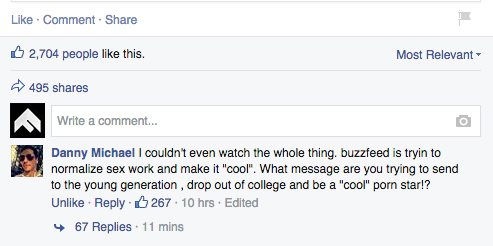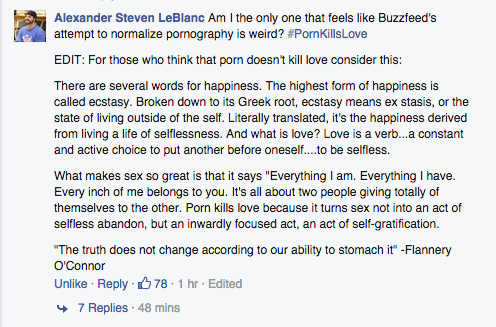 We are so encouraged to see that many are informed on the real harms of porn and aren't cool with BuzzFeed's attempts to make a joke out of it.
Our message to BuzzFeed is simple: please do better.
With over 10 million followers on Facebook and 12.5 million subscribers on YouTube, BuzzFeed has the influence to do real good (and real harm) with the content they share. And if what they are communicating is that porn is fun, harmless, normal, funny, and okay, then they are not entertaining people, they are misleading them. Because with every Couples Watch Hardcore Porn Together video from sites like BuzzFeed, we could show you thousands more Porn Destroyed My Marriage or I Was Sex Trafficked And Forced To Do Porn videos.
So, BuzzFeed, stick to your awesome lists and entertaining viral shares. Don't let the potential currency of clicks drive you to normalize porn and paint it as something that individuals and couples can watch for a laugh or relationship advice. The science on the harms of porn is speaking loud and clear and that's what you should be promoting.
What YOU Can Do
If you aren't cool with BuzzFeed's normalization of porn in society, SHARE this article. Get educated and support this global movement for love and spread the truth about porn.