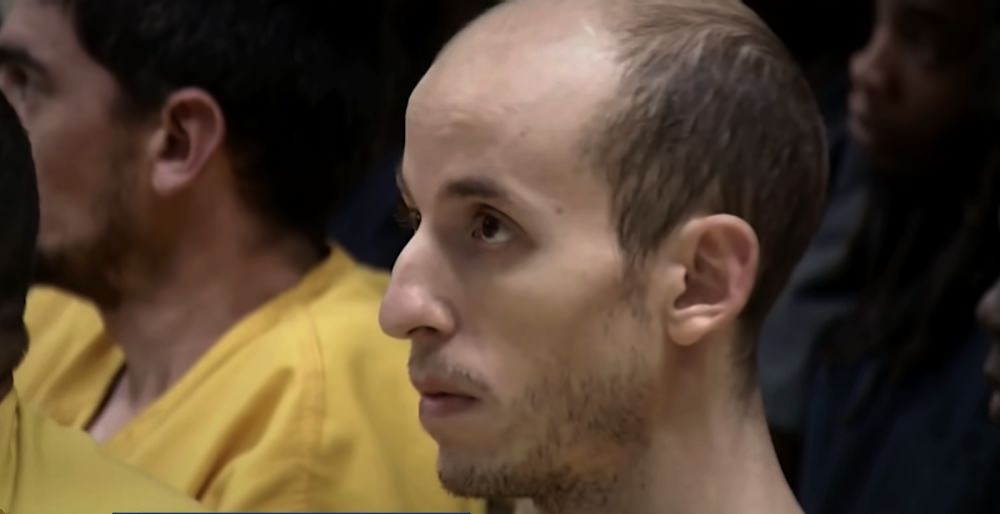 Early on January 25 of this year, a dispatcher, responding to a missing person report, sent sheriff deputies to the most recently known location of a missing man.
The doors and windows of the northeast Orlando, Florida, home—the presumed location of the man, were completely locked. Deputies knocked, then attempted to call house members, and finally, when nobody answered the knocks nor the calls, blasted their police car air horns. Unfortunately, those were not heard either.
After using a knife to unlatch the back door deadbolt, deputies entered the scene—one of pure carnage.
A triple homicide of a son, father, and mother, performed "execution-style" by son and brother Grant Amato—and it all started with obsessions with porn and webcam models. According to reports, he met a woman in June 2018 on Cam Girls, a live-streaming pornographic website. In three months, he had paid out more than $200,000 to interact with the woman, and his family had tried to get him help. Their execution was his alleged response.
Now, you might be thinking that the connection we've just drawn between porn consumption and a triple homicide sounds extremely exaggerated. How could porn lead to such violence? We'd understand why you might think that, but there's more to the story. Let us explain.
The slippery slope of porn consumption
Porn consumption is harmful on a number of different levels. More specifically, in Amato's story, his consumption of the material appears to have severely affected his own brain and fueled his mental issues as well as helped to sever his relationship with his family.
While we recognize that it's not normal for porn consumers to steal hundreds of thousands of dollars to fuel a porn obsession, nor do they brutally murder their families, the research is clear: porn tangibly affects its consumers—and more frequent consumption only seems to magnify those impacts.
Porn and desensitization
In terms of changing his brain chemistry, Amato's constant porn consumption likely desensitized his mind to the explicit images he was watching, much like how many consumers are affected.
Because some porn sites require the consumer to pay more to watch more extreme content and Amato was unable to experience the same "high" from the content he had watched in the initial phases of his porn habit, it's possible he felt compelled to shell out more and more money in order to get more hardcore content. It's also possible he wanted to get the webcam model he was obsessed with to push the limits of her performances.
According to the Washington Post article, in a three month period, Amato spent over $200,000 of stolen money to fuel his porn obsession. Wow.
For some, desensitization simply means escalating to new genres. However, for Amato this meant gobbling up whatever money he could steal: $150,000 from his parents, $60,000 and guns from his brother, and even a $65,000 loan on his parent's home—all for the escalation of his habit and further compensation for the porn cam model.
Unfortunately, Amato's stealing habits were just the tip of the iceberg when it came to how his porn obsession would eventually destroy his relationship with his family and his connection with the outside world.
Porn and destroyed relationships
Porn not only kills romantic love, but it can also harm relationships with family members and the love a consumer has for the world around them.
Although Amato seemed to be another luckless young man surfing through a bad patch—recently having lost his job and being kicked out of school—the 29-year-old was well-loved by his family. They allowed him to live with them at home and, even after he had stolen enormous quantities of money from them, refused to kick him out.
Their deep desire to see him free of his porn addiction was made apparent in the family's signing of a contract that would send Amato to a 60-day rehab center for his porn addiction. And, even though Amato walked away from the center before his treatment was complete, his parents were willing to let him live with them again.
They presented Amato with a two-page list of conditions he was required to adhere to if he wanted to remain at home. One of the conditions obligated him to cease all connection with the live porn streamer.
However, instead of choosing to reconnect with his family and fight to get his life back, Amato turned back to the computer screen.
Amato's decision to turn to porn is common for consumers in their times of difficulty—they utilize the material as an isolating form of escape. Put another way, porn is an immediately available source of "comfort" that often times leads consumers' brains to become so reliant on porn that it can start to make them think they will be happier watching porn than participating in real-life experiences.
It was at this point that Amato ceased to be the consumer of porn and instead became consumed by porn, which eventually seemed to fuel his decision to kill his parents and brother.
Click here to read the full report by the Washington Post.
Why This Matters
Porn harms its consumers in countless ways, and Amato's story is a very extreme but clear example of that.
But things don't have to go as far as they did for Amato.
If you are experiencing the scientifically proven negative effects of porn in your life, there's help for you. Porn consumption doesn't have to consume you.
Need help?
For those reading this who feel they are struggling with pornography, you are not alone. Check out our friends at Fortify, a science-based recovery platform dedicated to helping you find lasting freedom from pornography. Fortify now offers a free experience for both teens and adults. Connect with others, learn about your compulsive behavior, and track your recovery journey. There is hope—sign up today.