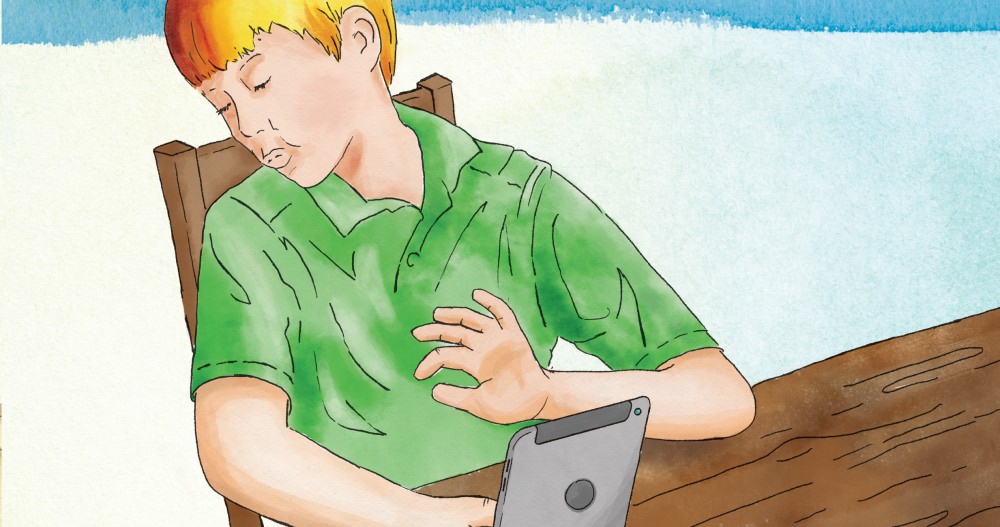 At Fight the New Drug, we do hundreds of live presentations in high schools, junior highs, and middle schools across the country. We love getting face to face with passionate Fighters—as well as people who have never heard of the movement—to spread the groundbreaking science and research that is showing the harms of pornography. By educating on these negative effects on individuals, relationships, and society, we are empowering our generation with the knowledge it needs to fight for real love and reject its hollow counterfeits.
Without fail, we always get questions from parents of young children who ask what they can do to teach their little ones about the harms of pornography. These parents worry about introducing a sensitive topic too early, while also preparing their children as this next generation is being exposed to porn younger and younger.
Related: Massive Study Reveals What Kids Are Watching & Learning From Online Porn
When dealing with these parents who have young children that aren't old enough to attend our presentations and who aren't quite old enough to have the topics of sex and porn explained to them, we give the same recommendation every time: the children's book Good Pictures, Bad Pictures.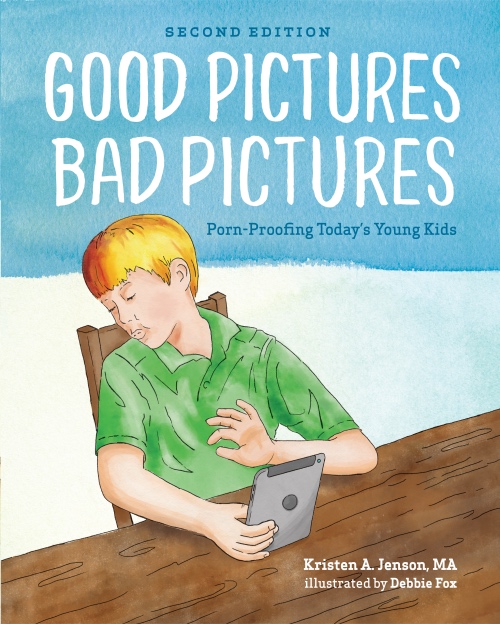 Good Pictures, Bad Pictures: Porn-Proofing Today's Young Kids is a children's picture book for parents by Kristen A. Jenson, MA. The book is described as "a comfortable, read-aloud story about a mom and dad who teach their child what pornography is, why it's dangerous, and how to reject it."
Using easy-to-understand science and simple analogies, this groundbreaking book engages young kids to porn-proof their own brains. The book's "5-point CAN DO Plan™" has been used by thousands of families to protect their children against the pull of pornography.
"Every child deserves to be warned about the dangers of pornography," author Kristen A. Jenson says. "We designed Good Pictures Bad Pictures to make that conversation for parents and empowering for kids. Let's bring pornography out of the dark, where it has power, and into the light, where our kids have power."
Jenson also has a website to provide parents with practical tools to teach their young children to reject pornography. Check it out at ProtectYoungMinds.org.
Why This Matters
As a nonprofit, Fight the New Drug does not get paid or incentivized in any way to talk about products like these. We do it because we care about families protecting themselves from the real harms of pornography. We receive countless heartbreaking emails from people all over the world sharing how porn destroyed their family relationships. (Just read My Dad Can Stop Watching Porn Anytime He Wants or My Son's Father Abandoned Us For Porn.) For this very reason, we consider it part of our mission to give kids, teens, and parents the necessary tools and resources to best understand the negative effects of porn so they can make informed decisions.
We all care about our families and fighting for love, and porn is damaging to those relationships. By being educated from a young age, we can avoid the chains of pornography and live a life of freedom.