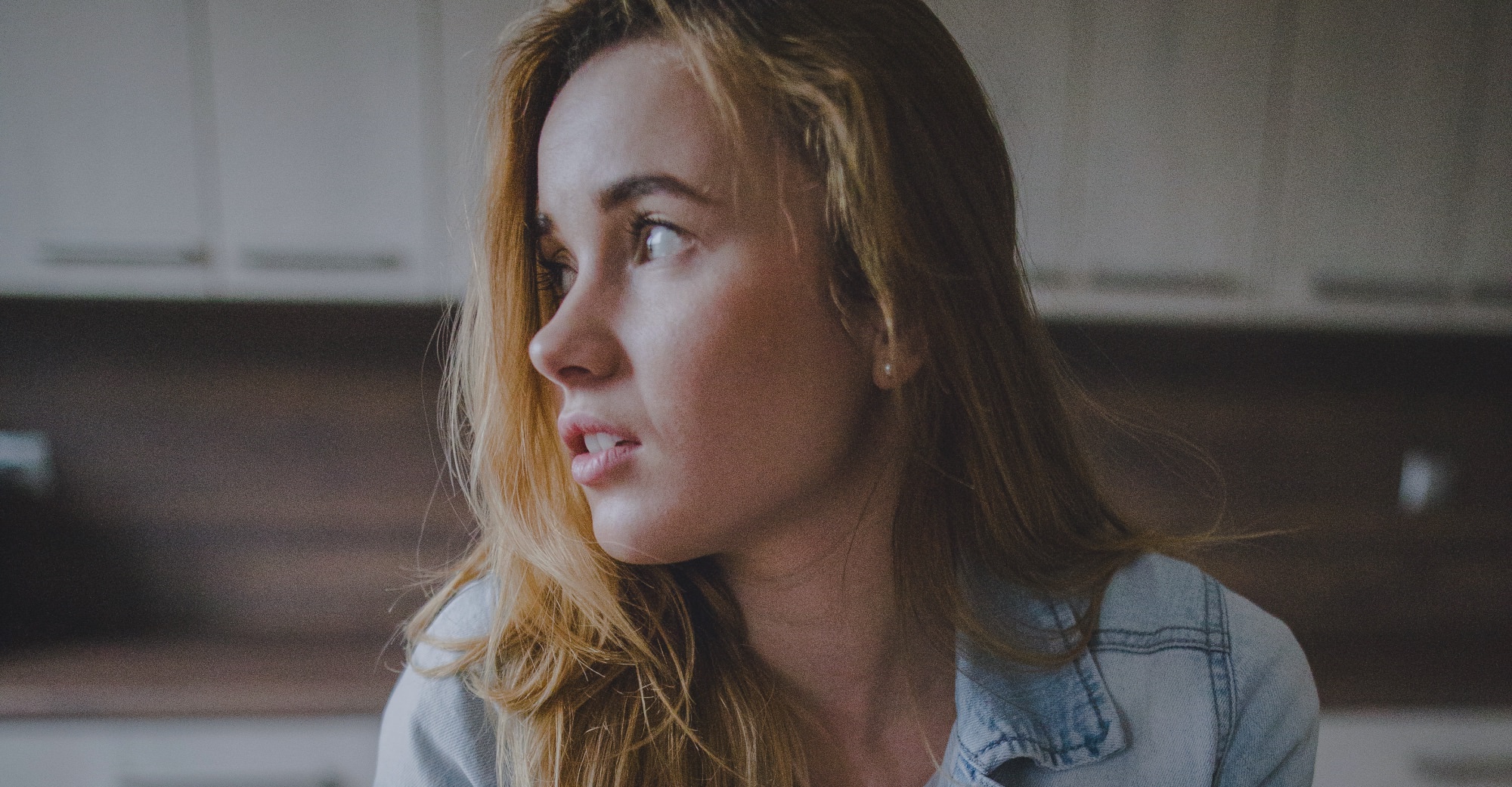 Cover photo by Jiří Wagner. 4 minute read.
---
Hey FTND,
I'd like this to be anonymous but I thought I'd share my experience with porn.
I was only 12 years old when I discovered a porn site by accident on my iPod. I was appalled at first but then I found myself scrolling and typing in things the boys in my class would talk about all the time. I won't mention what the things were, but it was not something young girls and boys should be exposed to. It wasn't regular sex either, it was all the violent and degrading stuff. Cussing, calling women horrible names, rape, cheating, and whatever else you can think of.
Related: Here's The Shocking Percentage Of 12-Year-Olds Who Admit They Struggle With Porn
I would get on porn sites regularly, mostly out of curiosity, but then it turned into something much more. I found myself thinking about porn constantly, whether at school or at home. It made me very uncomfortable and ashamed of myself but I couldn't stop. I would get home from school, lock my door and head for the computer that was in my room. Almost everyday.
I was slowly closing myself off from my family and friends because of my porn problem. I didn't want to go hangout with anyone because I wouldn't be able to watch porn at a friend's house. I even missed dinner multiple times because I was "busy" locked up in my room. I looked to porn for enjoyment but also for my sexual education, as most teenagers do.
I thought if I watched enough videos I could be like the porn stars and learn the "right" way to do things with a guy. I wasn't even sexually active at this age, but it seemed like the only stuff the boys talked about at school was having sex in all forms. They talked about women like they were pieces of meat. They obsessed over the ones that had the perfect body and face. It made me very self conscious about myself, thinking I wasn't pretty enough or my body wasn't perfect enough for boys to like me. They would ask girls to do things they watched in porn. If you didn't, then you simply weren't good enough to be their girlfriend. We were only in middle school, for goodness sake. It was normal though, so no one questioned it. Porn was an average part of a 12 or 13-year-old's life. At least, it was for me.
Related: Why Watching Porn Can Make You Feel More Isolated, Depressed & Lonely
Not long ago I got myself to be able to stop watching porn. It wasn't easy but slowly but surely I was able to stop. I figured out how bad it truly was and I got a boyfriend that surprisingly didn't have very much interest in porn. We now have a porn-free relationship. I'm almost 19 now and my boyfriend and I have been together for over a year and a half.
We've decided we are going to wait to have sex until marriage. I just wish I didn't already know everything I do about sex from porn.
– N.
Why This Matters
The unfortunate reality of our generation is that whether kids and teenagers want to or not, they are getting a lot of their sex education from porn. And research has repeatedly found that people who have seen a significant amount of porn are more likely to start having sex sooner and with more partners, and to take part in riskier kinds of sex, putting them at greater chances of getting sexually transmitted infections. How is this healthy?
Related: How Porn Warps Ideas About Sex
Basically, getting sex education from porn is like taking drivers ed from a car chase scene in an action movie. Everything is completely unrealistic, exaggerated, nothing like real life, and dangerous or harmful when attempted in real life. Because of the fact that porn is just one huge lie, it creates unrealistic expectations in relationships and distorts attitudes toward real love and intimacy.
Fighting for love means fighting for open conversations about the harms of porn, and it starts with us.

What YOU Can Do
Start the conversation on how porn is a lie that kills love. SHARE this article and spread the word on the harms of pornography.
Spark Conversations
This movement is all about changing the conversation about pornography. When you rep a tee, you can spark meaningful conversation on porn's harms and inspire lasting change in individuals' lives, and our world. Are you in? Check out all our styles in our online store, or click below to shop: