This isn't the first time late night TV host Conan O'Brien has caught our attention. In May of this last year, Conan sent out this tweet to his millions of followers:
We responded by calling him out and making sure he knew that he was just adding to the normalization of pornography in our society:
Conan's tweet, and our reply, both got a lot of attention because it showed that society is still not accepting what science and research are proving about the real harms of pornography.
Shortly after, Conan made national news for a similar porn-related slip-up. On his popular late night television show, Conan, the host did a segment called Coffee Table Books That Didn't Sell, where he showed the cover of (fake) joke books that the show created with funny and ironic titles. Things took a turn to being unfunny (even the audience gave a pretty lackluster response) when he pulled out the following mock book:
What may have seemed harmless to many of the viewers, was a big deal to the real woman on the cover of Conan's "joke" book: Jenna Lee, TV journalist and anchor on Fox News Channel. Not surprisingly, Lee didn't find the joke to be funny and turned to her Facebook page for a lengthy public response. In it, she notes that the photo was innocently shot for a food blog right before she got married in 2011. Lee said that she usually allows such comments to "sail by in the past" but had to respond "as a wife and a new mom."
From Lee's Facebook page:
Want the truth behind this picture?
It's from an interview I did right before I got married in 2011… for a food blog.
This is the same photo Conan O'Brien used on the cover of his "joke" book. I've let these comments sail by in the past; why give it more attention? I think to myself…"I signed up for this business, didn't I?" But as a wife, and a new mom, this trashy comment is not only inappropriate, it's clearly ridiculous. And not even funny! I'm also someone's daughter – and it's for the benefit of young girls, like Conan's daughter Neve, who are growing up in a world where porn references to successful, educated women are somehow considered "funny" and appropriate, even when made by fathers, that I think we need to discuss this…
In fact, Conan brings up a sad truth. Some women feel they need to dress and look like porn stars to make it on TV. I wonder where they get that idea? Could it be that the more provocative and sexy their social media photos are, the more followers they get? Maybe they don't care about their "traditional career" – the Twitter followers are enough. But personally, it makes me extremely sad to see so many talented women tarted-up because they feel like thats what they need to do to be successful.
As many of you have noted – I dress more conservatively than many of the women on TV. It's a conscious, strategic decision. My theory is my body should never be more important than my body of work – and I'm not done building the latter. Quite frankly, I'll never be. I may not be the most popular on social media – or voted the sexiest – but at the end of the day, I've wanted to be one thing – a journalist. And based on a series of conversations recently with young women, I see the younger generation questioning about where their priority should be – the sexy selfie or the solid resume? And you can't blame them for being confused. Class is on short supply as a priority for young women. It's seldom reinforced, re-tweeted, tagged or trending – but it's the one thing that never goes out of style.
Lee then posted a link to Conan's video in question and asks her followers what they think. Finally, she ends her letter with a tongue-in-cheek shot back at Conan by saying:
And now a note from someone who is actually funny: #StayClassy
Stay classy, indeed. You rock, Jenna.
---
Like Jenna, we aren't cool with the objectification and sexualization of the human body that porn creates. Referring to women who just so happen to be traditionally attractive as porn stars is not funny. It's just sexist and puts our society back even further when recognizing the real scientific harms of pornography.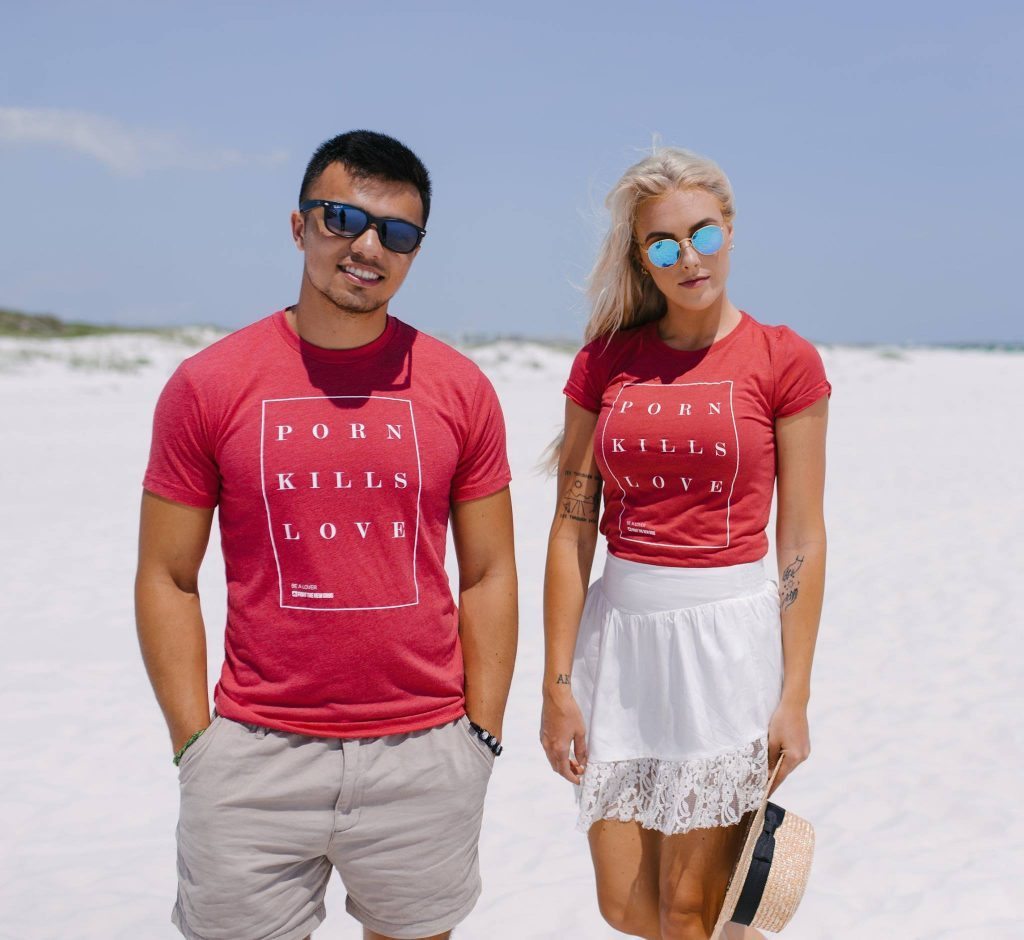 What YOU Can Do
SHARE this article to show support for Jenna and her awesome response. Get educated on the harms of pornography and rep the movement.