The following post is part of our Love Takes Two campaign happening throughout the month of February in the official Fighter App. Download our app today for iOS or Android and start getting directly involved in the movement!
People struggling with porn are constantly faced with the problem of carrying a device they can't live without but that also allows them unlimited access to porn with just the click of a button. We are the first generation to have the ability to access hardcore pornographic content in seconds, with something that fits in our pockets.
Some people try to eliminate the temptation completely by trading in their smartphones for older models, or "dumb phones." Others find ways to filter or lock content on their phones. Some people work with their accountability partners to make a strategy that helps them, like turning in their phones at night. But all of these solutions involve giving away or not fully utilizing their device.  Now that the new Fortify app is here, hopefully that can change.
Fight the New Drug's Fortify Program has been helping teens and adults take a step toward freedom from pornography for years. We have constantly been updating the program to better help its users. Now, that step toward freedom just got a way more convenient. The new Fortify app—now available for iOS and Android operating systems—allows you to harness the power of your smartphone for good by taking your recovery with you.
A Phone That Fights For You
The Fortify app brings the power of the Fortify Program's Battle Tracker to your smartphone, tablet or mobile device. Our Battle Tracker feature allows you to keep a detailed record of your success and setbacks. If you have a success, you can keep your clock running. If you have a setback, you can mark where it happened, what device you used, how you were feeling, and several other key details that allow you to monitor your behavior.
Related: The Brain's Delete Button – How To Erase Years of Watching Porn
Once you sign up for the program online, you can access all the features of Fortify through your web browser. You can also quickly and easily update your Battle Tracker and access your progress analytics with the Fortify app.
With the full power of the Battle Tracker right on your smartphone, your journey to recovery is now accessible 24/7. Instead of your device being something you fear and avoid, you can use technology to track your progress and build even better strategies.
There is no miracle cure for addiction. Every Fortifier is still going to have to be careful, patient and consistently working towards full recovery. But the Fortify app is a powerful tool for those on the journey to recovery.
Oh, and did we mention it is completely free for Fortify users? Anyone who already has a Fortify account can use the app for free. If you aren't a Fortifier yet, head over to fortifyprogram.org and sign up to get started. The entire online program is free for individuals under 21 years old and is an inexpensive one-time fee for adults.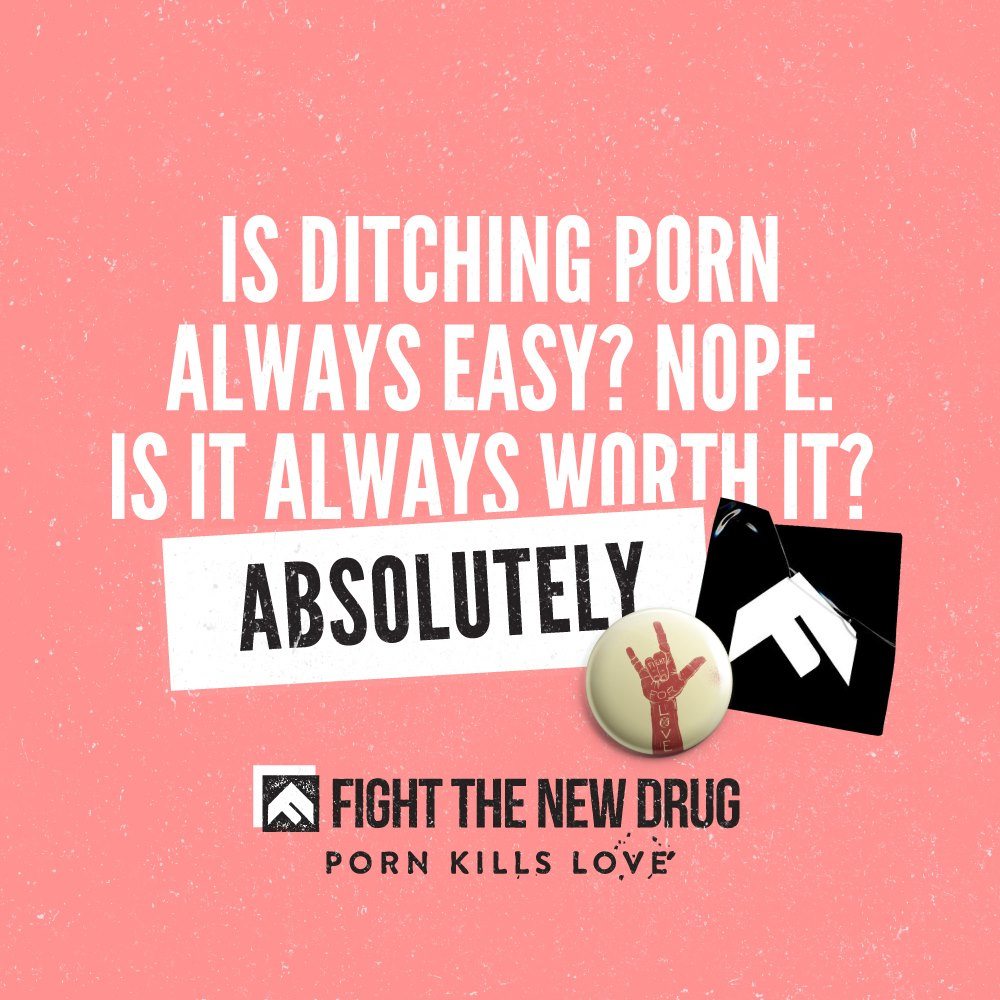 What YOU Can Do
Help others who may be struggling with porn and give them hope. SHARE this article to encourage others to take a step toward freedom.