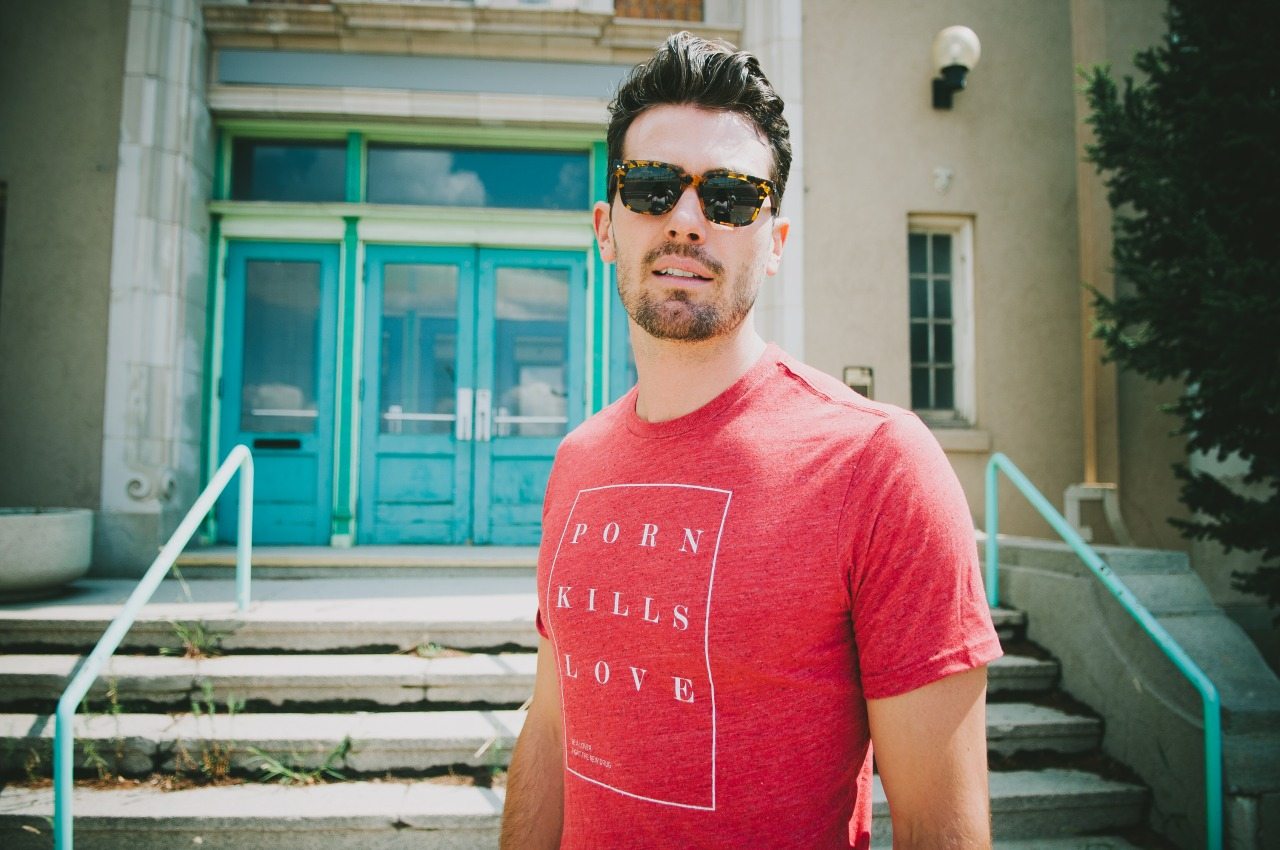 Meet Brooks.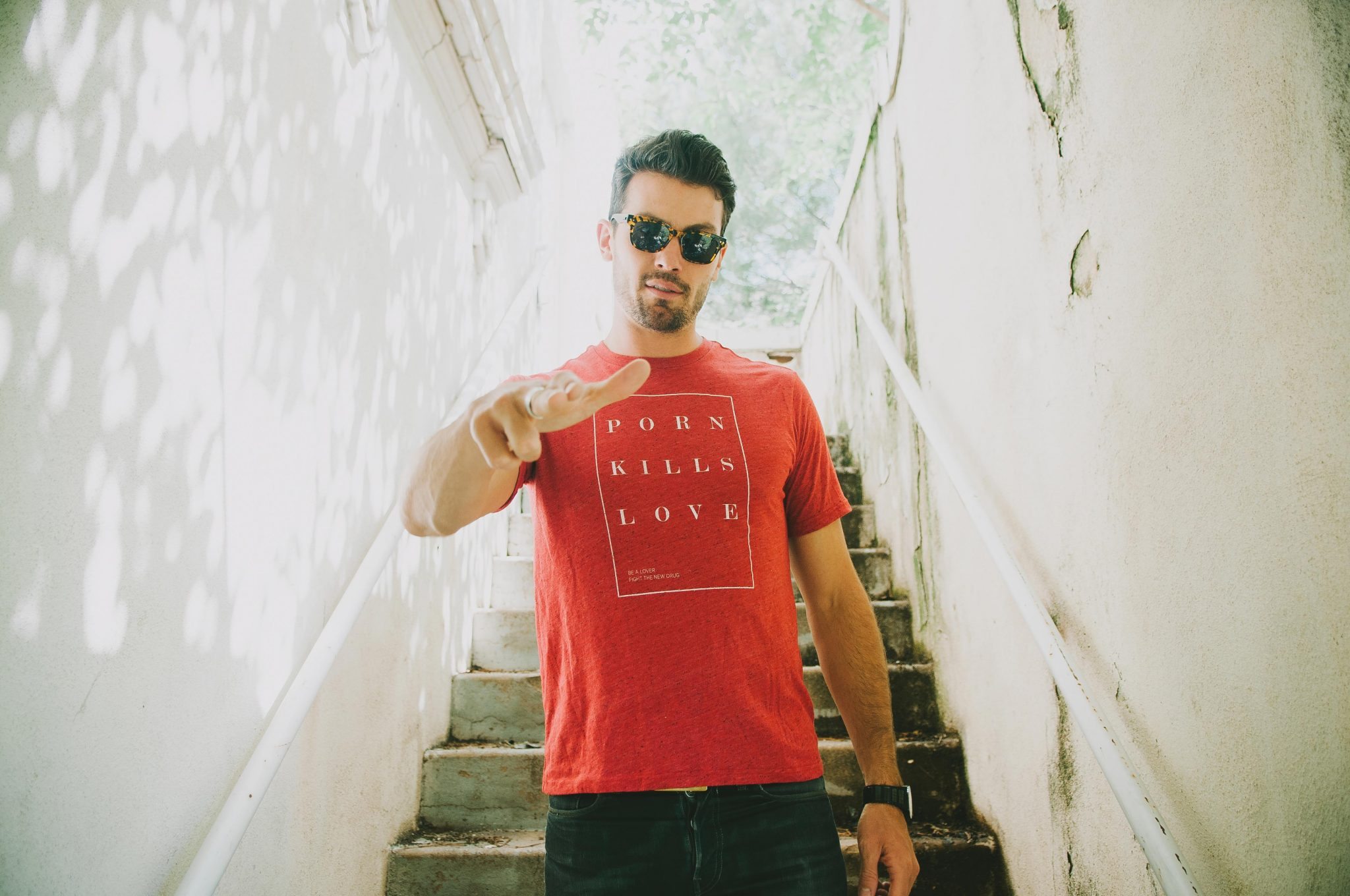 You may find that you recognize this guy. Our man Brooks Forester was one of the top three guys on the popular ABC television series currently in its eleventh season, The Bachelorette.
Regardless of how you may or may not know Brooks, just know that he is a cool dude. And when he's not on TV, he is a marketing director, world traveler, and part-time model. But one thing you may not know about Brooks is that he is against pornography and has been a supporter of Fight the New Drug for years. We caught up with Brooks for an interview in between his trips to Los Angeles and he told us why he takes a stand, his first experience with pornography, and why he thinks love is something worth fighting for.
FTND: Thanks for making time for us Brooks, we appreciate it. Talk to us about your connection to Fight the New Drug.
Brooks: It's my pleasure, thanks for having me! I wanted to help promote Fight the New Drug because it is no secret that pornography is everywhere, in many forms, readily available and super easy to find. What is not so well-known is the damaging effects that porn can have on our minds, especially the minds of teens who are still developing and learning about their sexuality. So I just really like that this movement not only educates but also gives teens who may be addicted to pornography options if they don't know where they can turn for help. A movement like this is worth spreading. I hope that the information Fight the New Drug is spreading becomes as prevalent and accessible as porn currently is.
FTND: Have you had any experiences in your life that made you want to stay from porn?
Brooks: Looking back on my first exposure to pornography, I just have to laugh. I mean, it's laughable now but it could have been a real turning point for me as a 12 year old.
At 12 years old, my thing was building tree forts. We had tons of access to free lumber where I grew up in Idaho and I had all summer to build stuff. If there was a tree, I wanted to build a fort on it. Our backyard had three separate tree forts at one point. One in particular was my pride and joy; it had carpet, electricity, and even old couches. It was my ultimate 12-year-old bachelor pad *laughs*. Well one day I climbed up to my fort and found a pile of magazines stuffed under the carpet. As soon as my eyes meet the cover, I knew exactly what it was. My mom had told us about "smut magazines" before and told us not to look at them. I sat there debating on what to do. I remember totally weighing out my options, going back and forth on what I should do.
 
On one side, I thought,"My mom told me it's like drugs and drugs are dangerous." Then the other side retorted,"Ya but come on, man, how bad can it really be? Plus…(the wrong choice always seems to have a plus thrown in), this might be the only chance we get and aren't you curious about what a naked women looks like?" My 12-year-old self was in a serious conundrum. *laughs*
 
So, unable to decide, I chose to make a compromise that gave in to both sides. "Okay self, here is the deal," I said,"we will burn the magazines so we aren't tempted again… but before doing so we will look at just one page."
Curiosity always seems to be the biggest culprit when it comes to porn. So I reached for the magazine and opened it. There before me in vivid color was the image of a fully naked woman. I felt like I should close the magazine, my mind was flying a mile a minute, but my body seemed unable to respond at all. So there I sat, looking at this image, fighting for control over my eyes. Finally I began to pull out of the intense force field zone that wouldn't let me put it down and I managed to close the magazine.
I remember feeling a little like I was in shock. I sat there confused and reeling from what happened. I liked and hated it all at the same time. Then, overcome with guilt for doing something I had been taught was wrong, I quickly grabbed the magazines and burned them one by one.
The big stack of magazines were now up in flames… except the last one. This is where I can't help but really laugh because despite the good feeling that burning these magazines gave me, my 12-year-old mind couldn't part with the idea that it may never have a chance to see this stuff again. I remember thinking that maybe I was just experiencing first time jitters and that I would later regret burning them all.
So again I made a compromise. I would bury the last magazine in the dirt to reduce the temptation, but if I regretted that decision, I would know exactly where to find it. So I found an old shoe box, placed the magazine in the box, picked a spot in an open field behind my house, and buried it for a possible future retrieval. *laughs*.
 
A few days later, with the naked image still stuck in mind so vivdly, I decided I needed a second look. However, what I didn't know was that my mom had the backyard leveled with a tractor the day before so my marked spot was gone. I spent some serious time retracing my steps and dug holes but couldn't find anything. *laughs* It's hilarious to think of my 12-year-old self digging holes in the backyard looking for that tempting magazine.
 
Obviously, looking back on that experience, I'm glad that I was never able to find the buried porn magazine. What good timing my mother had. Who knows what would have happened if I had found that magazine again? I might have quickly gained an addiction to a substance that is in reality, as my mother put, "as dangerous as a drug." What's crazy is that even to this day I can remember the image I saw in that magazine. It just goes to show that porn is so shocking and traumatic on the mind and that's what makes it so dangerous.
FTND: The issue of online porn is such a massive problem today. What do you think of how the Digital Age has totally amplified the "pornification" in our society?
Brooks: Oh, for sure, there is no question it has. Sex sells. It appeals to one of our most intense desires as humans beings. Popular media not only knows this, they are masters of it. It's tough to avoid and unfortunately, it doesn't seem to be changing direction anytime soon. It's not only in our pop culture, it's commonplace in almost every culture worldwide. Technology has made porn instantly accessible for anyone and that's why I think it is important to get the facts out about how harmful it is.
FTND: You went on The Bachelorette because you wanted to find love and be in a relationship. What are your views on the negative effects that porn has in a relationship?
Brooks: Great question. And just for the ladies out there reading, I am still single. *laughs* Seriously though, In my opinion, a big catalyst for the presence of porn in relationships is an inability to be honest. For example, just because you are in a loving relationship, doesn't mean that all other people become unattractive to you forever. You are still a human being and your sexuality is still very much a part of who you are. But you have to have an honest dialogue with yourself and think,"Yeah, that's desirable but indulging in it will destroy everything I really love." You have to continue to remind yourself of all the reasons you fell in love with the person you are with. A big lesson I have learned is that relationships are the most important thing in life. In relationships, we build love that lasts. Also, it is important for younger kids to know that sex is not a bad thing at all. It is the strongest expression of love that there is. And that's why porn is so damaging and harmful; it is a total counterfeit of that and has none of the positives that a healthy relationship does.
________________________________
Brooks is an awesome example of what it means to be a Fighter and we loved talking with him. If you want to join the movement like Brooks, you can start by getting a Porn Kills Love tee and spreading the facts about the harms of pornography.