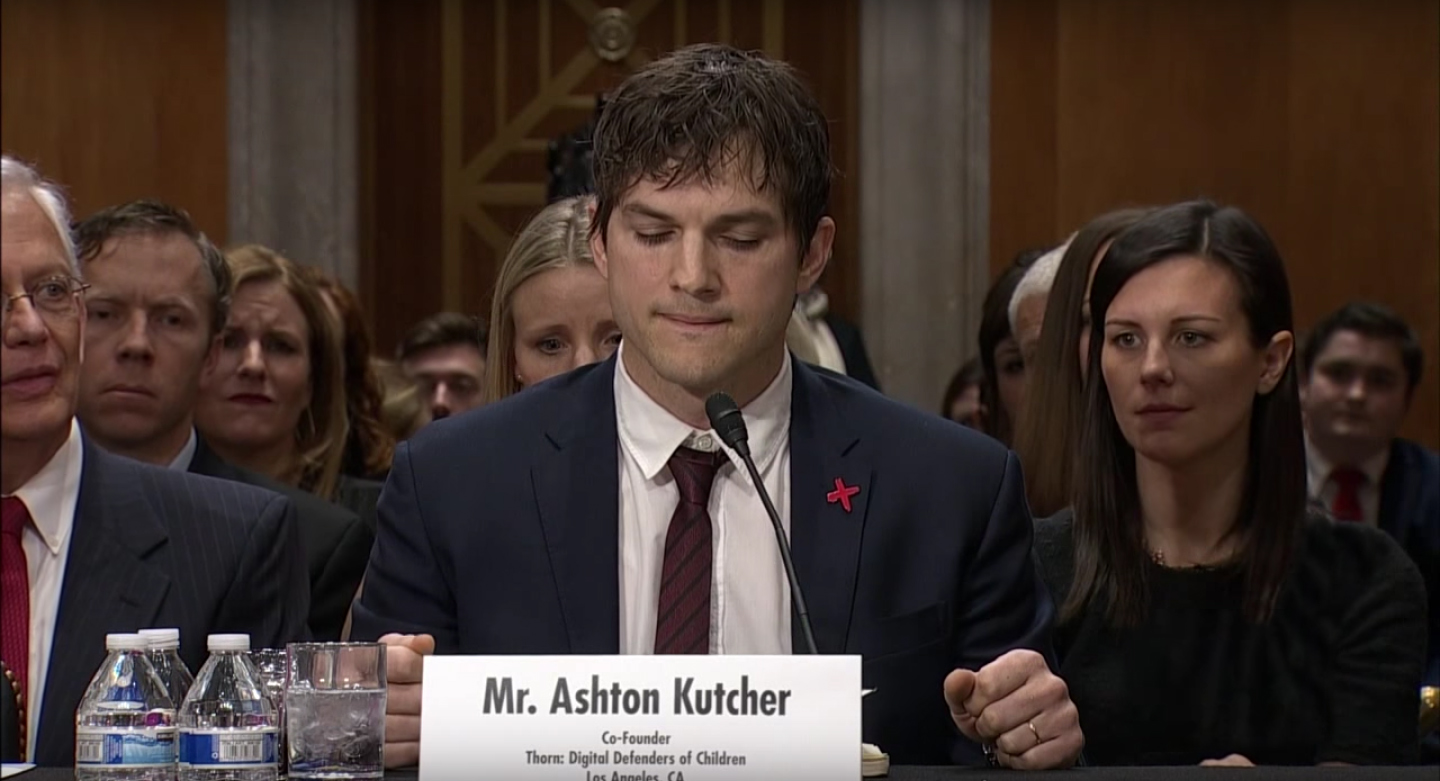 Ashton Kutcher is back at it again in his fight to end human trafficking. In October, we posted a clip of the actor/activist/entrepreneur on The Today Show, where he revealed that his organization has helped find 6,000 human sex trafficking victims and identify 2,000 traffickers in the last year. The clip went viral, reaching millions of people on Facebook, applauding Kutcher for his passionate work in the fight against sex trafficking.
This morning, Kutcher made headlines once again for his powerful and emotional testimony before a U.S. Senate Foreign Relations Committee that is looking at ways to end human trafficking.
Kutcher is the co-founder of 
Thorn
, an organization that works to "leverage technology to combat predatory behavior, rescue victims, and protect vulnerable children." The organization's San Francisco-based technical team uses the latest advances in technology and partnerships with some of the world's largest tech companies to fulfill their mission of accelerating victim identification, disrupt dark web platforms, and deter predators.
Related: Ashton Kutcher – My Organization Found 6,000 Trafficking Victims This Year (VIDEO)