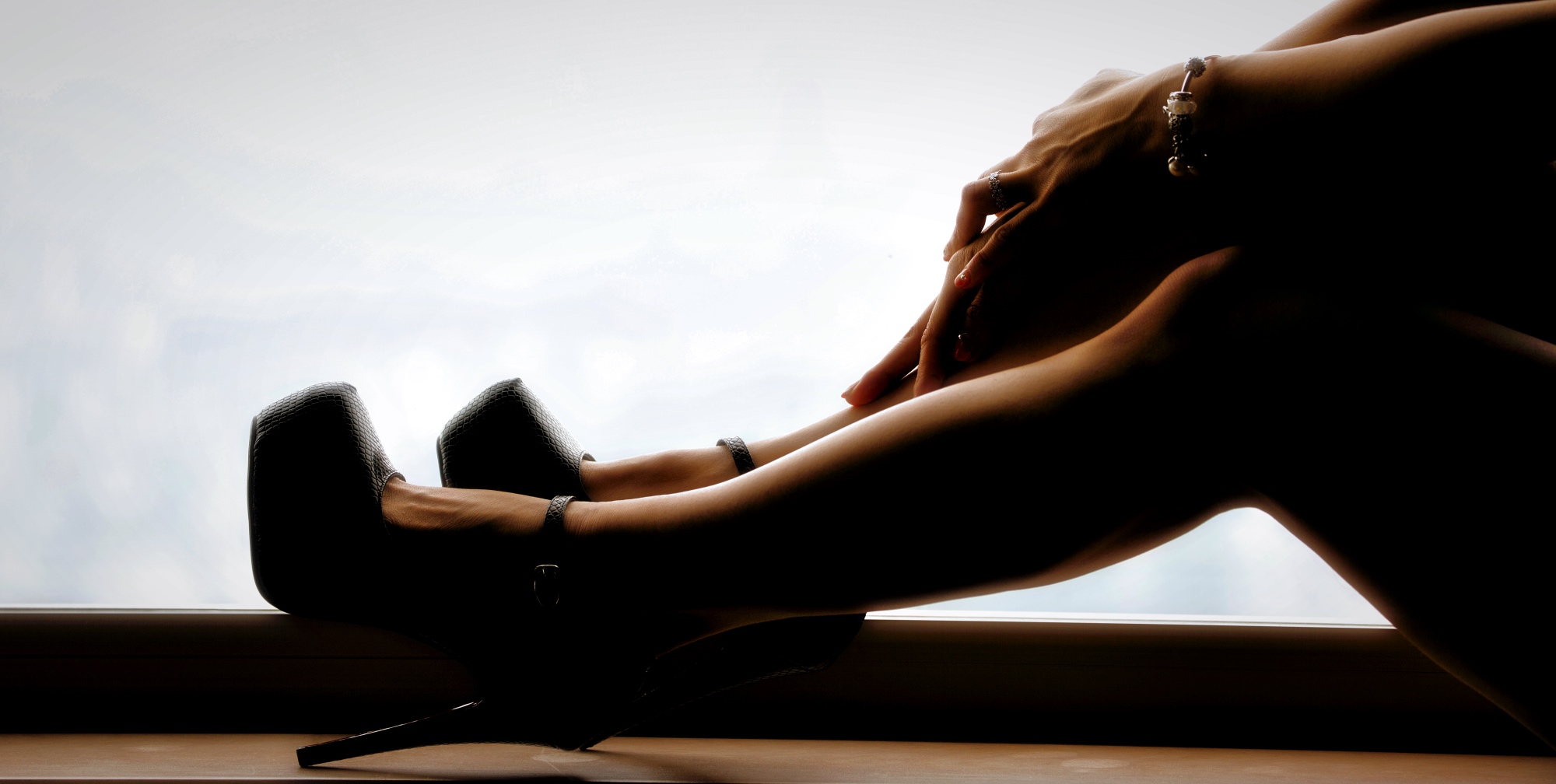 There are a lot of myths out there around the topic of pornography.
One of the most common myths is that pornography, sex trafficking, and prostitution are three separate issues. The reality is, you cannot have one without the other—the three are indisputably linked. Surprised?
We've covered in-depth how pornography fuels the demand for sex trafficking, but how closely are pornography and prostitution linked?
Related: By The Numbers: How Porn And Sex Trafficking Are Inseparably Connected
For starters, let's take a closer look at the origin of the word "pornography." The Britannica Encyclopedia explains that the word "pornography" is derived from the Greek word "porni," or "prositutute," and "graphein" ("to write"). Or in simpler terms, "the pornography was originally defined as any work of art or literature depicting the life of prostitutes."
Think about it: pornographic films are productions where "actors" are paid to have sex on screen for the sexual gratification and entertainment of others.
So how are pornography and prostitution linked? A better question would be, "How are they not?"
Related: Porn & Prostitution: What Is The Difference?
The argument that pornography and prostitution are not linked at all is, to say it simply, completely invalid. An easy example of how pornography and prostitution are linked is in the adult film industry. "Actors" and "actresses" are paid big bucks to perform sexual acts on screen. The porn industry would like to have you believe that these performers are professionals that are just perfecting their craft, but we know better than to believe that pornography is anything but widely accepted on-screen prostitution.
But don't just take our word for it. Let's dive into the data.
Prostitution Fulfills Porn's Promises
Despite the fact that prostitution is illegal in the United States (aside from a few counties in Nevada), there are approximately 1-2 million prostitutes in the country. Research shows that 39% of those who participated in prostitution were "regular pornography consumers" who were "reenacting pornography with women in prostitution".
Hardcore pornography, by definition, explicitly shows rough and demeaning sexual acts which desensitize the viewer and often makes them crave harder and more extreme sexual acts in real life. So, what happens when the viewer wants to reenact these pornographic scenes with a real person?
Related: When Porn Wasn't Enough For My Partner, He Turned To Prostitutes
According to this research, "46-48% of interviewees purchased sex in order to obtain sex acts they either felt uncomfortable asking of their partner or which their partner refused to perform. The most commonly cited acts were anal sex (27%) followed by oral sex (7%). Other acts mentioned included group sex, using sex toys, sadomasochism, domination, and other fetishes."
What are some of the sexual acts people sought out to perform with prostitutes? To quote directly from the study, "I want to pay someone to do something a normal person wouldn't do. To piss on someone or pay someone to do something degrading who is not my girlfriend" and, "Anything you can't get from your girlfriend or wife, you can get from a prostitute."
Prostitution is a way to fulfill what pornography promises. To some consumers, who are male by the majority, pornography and prostitution are one in the same, with 49% of men stating that they think of women in pornography as prostitutes. Prostitution, it seems, is just one of the ways a consumer can re-enact sex acts viewed in pornography.
Legal Loopholes
The fact that pornography remains socially acceptable in areas where prostitution is illegal begs the question, "How on earth is pornography acceptable when prostitution is not?" As it turns out, this issue has been brought up before.
The 1988 California Supreme Court case People v. Freeman, where porn producer Harold Freeman was prosecuted for hiring adult actors "for the purpose of prostitution" (i.e. pornography), was an attempt to shut down the pornographic film industry in California. In the end, the Freeman decision found that pornographic performers were essentially "actors" who, although were performing sexual acts on film, were first and foremost paid to appear on film, and thus remained legal. Talk about a loophole in the system.
Need another insane example of prostitution sneaking its way into pornography? How about porn stars auctioning off "performances" to the highest bidder? This is a real thing. A popular pornographic site did just this when they auctioned off a chance to appear in a pornographic scene with popular porn stars. While it was not stated plainly, sexual acts with the highest bidder were implied by certain requirements listed. For instance, the winner would be required to "undergo industry-standard, third-party testing for sexually transmitted infections" and provide two valid forms of government-issued identification in compliance with the U.S.'s requirements imposed upon pornographers. In one auction, the winning bid was a whopping $3,500.
Forgive us for sounding all assumptive and whatnot, but doesn't this sound pretty dang close to prostitution?
Related: Arizona Porn Studio Charged With Running "Cleverly Disguised" Prostitution Business
Getting paid for sex, regardless if you are "acting" for the camera or not, is closer to prostitution than people want to admit. And it is not uncommon for pornography performers to actually make the transition from porn star to prostitute. The fact that porn performers can make the transition to "escort" rather easily just shows how pornography fuels the demand for prostitution, and vice versa.
Why This Matters
The links between pornography and prostitution are indisputable. The two are so closely linked that you can easily argue that they look more like each other all the time. After all, what is the difference between getting paid for sex and…getting paid for sex? As stated in this report by the nonprofit Slavery No More, "Pornography is the most glorified type of prostitution there is. It's a billion-dollar legal industry."
There is a common connection between pornography and prostitution that keeps the other alive and thriving. Pornography is the fire that encourages the consumer to seek out more and more sexual acts, and prostitution is the gasoline that allows that fire to keep burning. When sex buyers purchase a prostituted person to reenact scenes they've seen in porn, they are essentially viewing them as an object, and not as an individual. When this happens, not only is the prostituted person more susceptible to rape and abuse, but the demand for more porn is further fueled.
We can do better than view people as products. Stopping the demand for sexual exploitation starts right here, and now.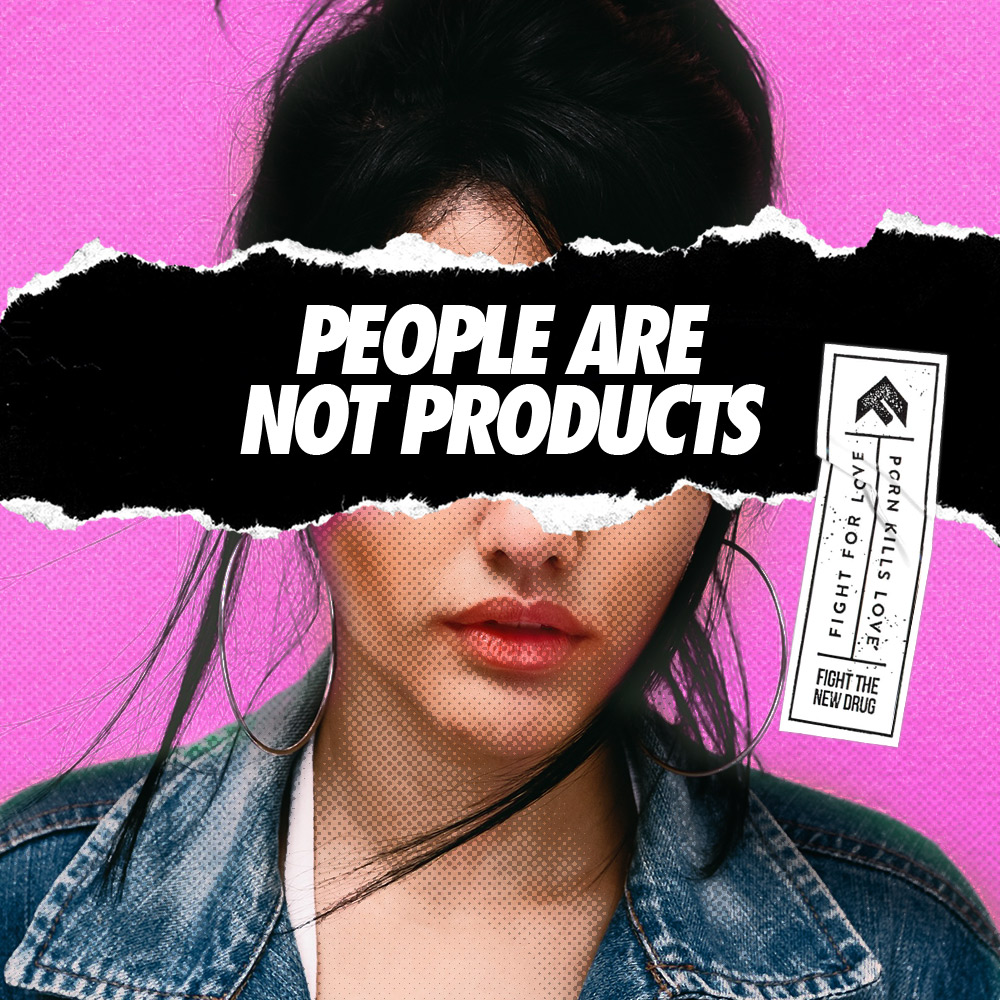 What YOU Can Do
Debunk the myth that pornography and prostitution are two separate issues. Shed light on the indisputable link between pornography and prostitution by sharing this article and other related research. Together, we can eliminate the demand for sexual exploitation.
Spark Conversations
This movement is all about changing the conversation about pornography. When you rep a tee, you can spark meaningful conversation on porn's harms and inspire lasting change in individuals' lives, and our world. Are you up for the challenge? Check out all our styles in our online store, or click below to shop: