We focus a lot on the new ways the porn industry is trying to normalize their product in society. From giant billboards in New York City's Times Square, to $25,000 scholarship programs, to synchronized sex and exercise devices, porn sites are constantly thinking of new marketing schemes to get people to their site. It's easy to get discouraged about this pornification of our society.
But as much as we talk about the disturbing new developments in the porn world to raise awareness on their harms, we also like to focus on the real difference that is being made in this movement. Thanks to our good friends over at the National Center on Sexual Exploitation, we have some exciting and encouraging developments to report.
You've heard us talk about the NCOSE's annual Dirty Dozen list, the organization's yearly compilation of leading contributors to sexual exploitation in America. The list highlights major companies and other organizations that are directly choosing to profit off of pornography and other forms of sexual exploitation. The Washington D.C.-based nonprofit gives the public an explanation of how each of these major companies contribute to sexual exploitation, and then lists actions people can take in order to persuade these organizations to change their policies and practices.
Each year, the list pressures companies to remove sexual exploitation from their bottom line. Serious headway has been made for the fight against pornography by holding these corporations accountable and helping them to realize that there is real harm in supporting sexual exploitation.
The following are 8 successes that the NCOSE and the rest of the anti-porn movement have contributed to. By being a voice for change and promoting awareness and education, these companies made drastic changes to their business model.
Problem: YouTube, the most popular video-sharing site in the world, makes pornography and other explicit content easily accessible despite their strict terms of use. The website does little to monitor or restrict inappropriate content and forces users to go through a rigorous process if they want to report the content for removal. Instead, YouTube often allows the content to remain in order to generate views and more profit.
Success: YouTube recently launched the much safer YouTube Kids app, which gives kids a better protected space to watch age-appropriate videos without risk of being exposed to the violent and sexual content on the official YouTube site.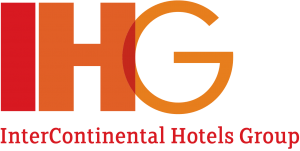 Problem:
 With over 727,000 rooms in 100 countries, The InterContinental Hotels Group (IHG) is the world's
biggest
hotel company, and up until February, they provided pornographic in-room entertainment with themes that included children, incest, rape, sexual slavery, and extreme violence.
Success: Earlier this year, IHG has announced that it is eliminating all on-demand pornography from the guest rooms in its 4,900 properties in 100 countries. An IHG's Spokesperson said that the company has had a standard in place for years obliging franchisees not to broadcast adult content, this standard has not always been followed. Now, hotels who continue to sell pornography "will face strict penalties for noncompliance," he said.
Problem: Not long ago, Comcast provided hardcore pornographic premium channels and pay-per-view movies to tens of millions of American homes. With the growth of the internet, paid TV porn does not sell like it once did, but it still sells and invades countless home.
Success: After being added to the Dirty Dozen list, Comcast improved usability and tightened the parental control settings for cable users.
Problem: The military has a serious pornography problem, and is doing next to nothing to combat it. Both Fight the New Drug and the NCOSE receive a steady stream of comments from servicemen and women and their spouses regarding the widespread availability of pornography in the U.S. Military. In addition, The Military Honor and Decency Act requires the U.S. Department of Defense to remove all sexually explicit materials sold or rented by the exchange services, commissaries and the U.S. Navy ships' stores. However, up until recently, the D.O.D. was doing absolutely nothing to enforce this law and allowed pornographic magazines to be sold.
Success: This past year, the Department of Defense stopped the sale of pornography in all Army and Air Force base exchanges. The DOD also ordered regular search and removals of all sexual materials in public and workspaces take place for all military branches.
Problem: Countless porn sites and companies were using Google AdWords to promote their pages in the side bar of Google search results. These ads would then turn into more revenue for porn advertising companies, who receive money with every click and visitor to their site.
Success: Google created a groundbreaking policy to prohibit pornographic ads and any ads that link to websites with sexually explicit content.
Problem: Hilton Hotels, one of the world's leading hotel and leisure companies with operations in more than in 85 countries, provided pornographic in-room entertainment with themes, like IHG, that included children, incest, rape, sexual slavery, and extreme violence.
Success: Last summer, Hilton Hotels Worldwide publicly announced it would stop selling pornography and issued orders to implement this policy in all of its brand contracts around the world. The policy is now in full-force across all its properties.
Problem: Verizon offered a range of explicit porn films through their FIOS TV that included titles like "Pigtail Teens Pounded," "I Banged My Stepdad," "Mom, Daughter, and Me," "I Did the Babysitter," "After School Panties," and "Young Amateur Teens." They even defended their right to offer these titles when pressed by the NCOSE.
Success: As of last year, Verizon quietly removed the child-themed and slavery-themed movie titles they were offering through their FIOS TV.
Problem: The Fifty Shades of Grey series promotes torture as sexually gratifying and normalizes domestic violence, particularly violence against women. This type of material cultivates a rape and sexual violence culture and is now permeating our society. The book series and film promotes and normalizes humiliation, degradation and torture in sex.
Success: The Fifty Shades of Grey film release was met with substantial opposition, including a viral social media campaign and hundreds of press interviews and articles that highlighted how the series and film normalizes sexual violence. (It also received negative reviews that criticized the writing and acting in the film.)
What YOU Can Do
Nothing changes unless people are educated and raise awareness on these issues. SHARE this article to applaud companies for making a change and encourage others to do the same.
Visit the National Center on Sexual Exploitation website to learn more about how you can help enact change.
Spark Conversations
This movement is all about changing the conversation about pornography. When you rep a tee, you can spark meaningful conversation on porn's harms and inspire lasting change in individuals' lives, and our world. Are you in?
Support the movement, rep a tee. Click here to shop: