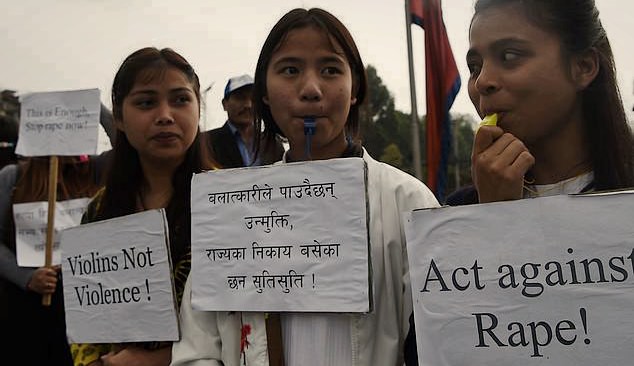 From the very beginning, Fight the New Drug's mission has been to educate and raise awareness on the harmful effects of pornography using science, facts, and personal accounts. Rather than discussing this issue from a moral perspective or taking a legislative stance to ban pornography, we seek to get the information out there and inform people about the many harms of porn. We hope this will decrease the demand for pornography in our society, and at least allow people to make an informed decision regarding the issue.
We're always interested to see how different countries tackle the same issue of the harmful effects of porn on society. According to recent reports, Nepal said last Thursday it had ordered more than 24,000 porn websites to be blocked under a crackdown that activists have criticized as ineffective.
"Easy access to porn and vulgar content through the internet has affected our social values and social harmony and it has encouraged sexual violence," the government said in a statement.
Related: Does Porn Really Decrease Rates Of Sexual Assault?
Reports say only 60% of Nepal's population has access to the internet, according to the telecom authority's numbers, raising further questions about the efficacy of banning online porn to curb sexual violence. According to government figures revealed in the Nepali Times in June, the total number of rape cases has increased four-fold in the past ten years.
In 2016-2017 there were 1,667 rape cases reported compared to just over 400 a decade earlier—a shocking rise of around 300%.
In the past two months alone, the police have registered 479 reports of rape and attempted rape, more than the total number of cases filed in 2008 and 2009, according to official figures.
While more women are reporting violence to the police, activists say, many more still go unreported.
But is it true that porn and sexual violence go hand in hand? The short answer: yes.
Porn and sexual assault
Recently, Dr. John D. Foubert, an endowed professor at Oklahoma State University and a leading expert on sexual violence, published an article outlining how pornography is related to sexual violence. He stated:
"I have studied how to end sexual violence for 25 years. It wasn't until 10 years ago when I came to the realization that the secret ingredient in the recipe for rape was not secret at all, though at the time it was rarely identified. That ingredient, responsible for giving young men the permission-giving beliefs that make rape so much more likely and telling young women they should like it, is today's high-speed internet pornography. Pornography itself is a recipe for rape that has rewritten the sexual script for the sexual behavior of the millennial generation and is currently rewiring the brains of the generation to follow." [1]
Dr. Foubert went on to explain that the big problem is that today's internet porn is not like the Playboy magazine porn of previous generations. Citing dozens of studies, he points out that research of popular pornography films found that in 88% of the scenes there was verbal or physical aggression, usually toward a woman. [2] And, in a disturbing twist, the research also found that 95% of the time when a man is violent or degrading toward a woman, she is shown as either liking that violence or having no objection to it. [3] Dr. Foubert explains:
"Think about how an 11-year-old boy, or girl, would interpret what they see. Pornography teaches boys to hit girls, and shows girls that they should like it. The kind of violence in porn that is now mainstream is enough to shock the conscience of anyone who isn't currently aroused and thus detached from their prefrontal cortex. Almost half of the pornographic video clips available today online conclude with men, often multiple men, ejaculating on a woman's face. About half of today's pornography includes a man inserting his penis in a woman's rectum and then into her mouth without washing or condoms. Now, acts of oral sex so violent that they lead women to vomit are mainstream. Despite the fact most of what they are looking at would likely be considered illegal, half of boys have seen hardcore pornography before they become teenagers. Does this viewing impact behavior? The weight of the scientific evidence offers a convincing response: Yes." [4]
Related: Survey: 40% Of Young Males In Parts Of India Watch Rape Porn
Other researchers support these conclusions. Not all studies, not even all correlation studies, confirm the "more porn, less violence" thesis. Other studies following a similar methodology have shown the reverse from the several studies often cited. A 2015 study, for instance, documented a strong correlation between increasing internet availability in India and increasing rates of sexual offenses against children—especially the rape of minor girls.
See the connection, now?
Is censorship the answer?
Nepal is definitely not the first country to start a widespread ban on internet porn. In September of 2016, Russia blocked major porn sites, with the government's agency telling people that they could "meet someone in real life" instead. And in August of 2015, India made international headlines when it enacted a countrywide ban on internet porn and supplied internet companies with a list of 850+ porn sites to deny access to. The UK has also made headlines iin 2017 for making it mandatory for internet service providers to protect children by making access to online porn impossible for those under 18.

While we as an organization support the idea of people being informed about its harms and then choosing for themselves what they think about porn, we also acknowledge that unlimited, unrestricted access to pornography is never a healthy thing for society. As an organization, we don't advocate for the ban of legal forms of porn for adults, and we may not agree with censorship or legally taking away freedoms, while we do support acts that protect children from harmful material online.
Whether you support this recent move by the Nepali government or not, their move gives visibility to the ways that porn and violence are linked. As an education and awareness movement, we're all about that.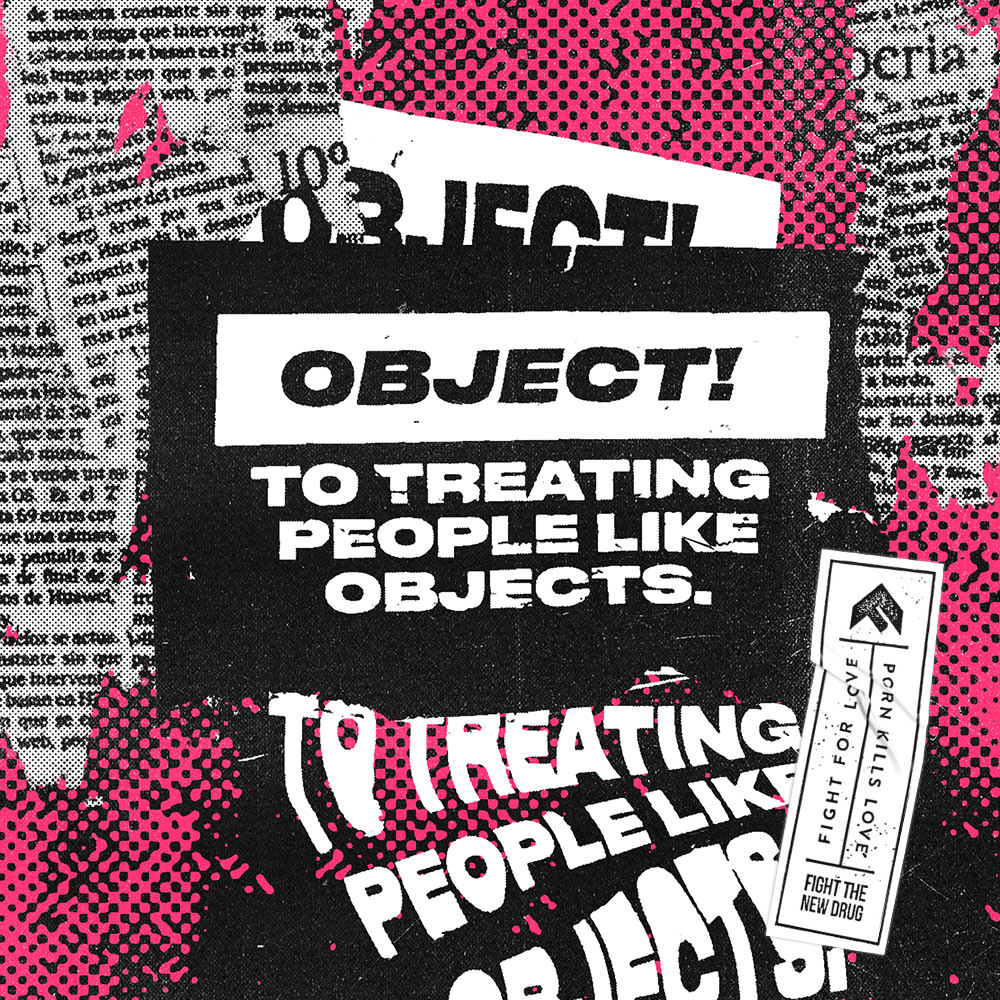 Get Involved
Porn is toxic to society. SHARE this post and get the word out that no amount of porn is healthy for society.
Let Your Street Team Kit Do the Talking
This movement is all about changing the conversation about pornography, even if there aren't any words spoken. When you rep a tee, you can spark meaningful change on how people think about porn, and inspire lasting impacts in individuals' lives and our world. This can happen even without a single word being spoken! Let your tee and an all-new Street Team Kit do the talking. Check out the kit in our online store, or click below to shop: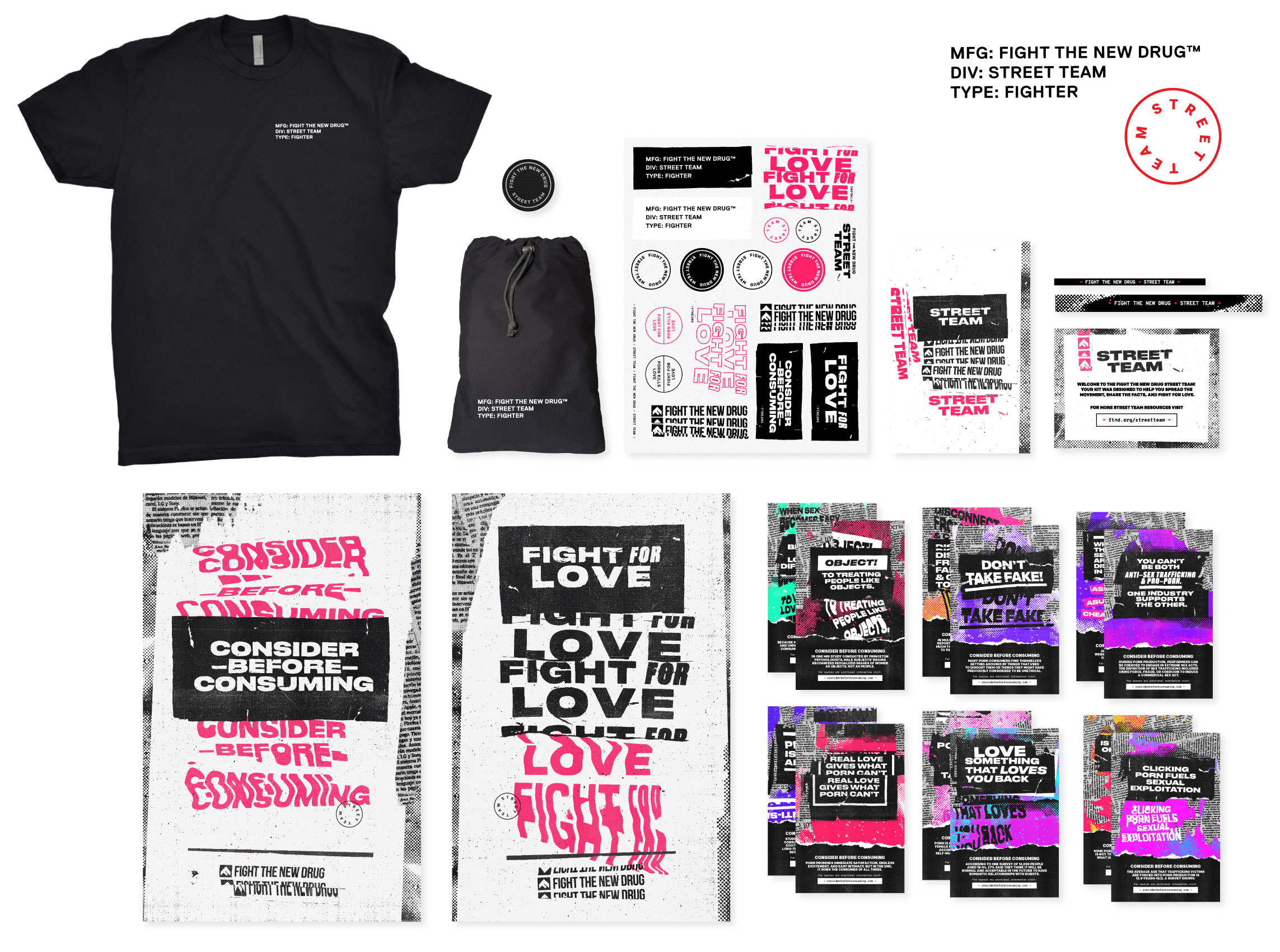 [1] Foubert, John D. (2017) "The Public Health Harms Of Pornography: The Brain, Erectile Dysfunction, And Sexual Violence," Dignity: A Journal On Sexual Exploitation And Violence: Vol. 2: Iss. 3, Article 6. DOI: 10.23860/Dignity.2017.02.03.06
[2] Bridges, A. J., Wosnitzer, R., Scharrer, E., Sun, C., & Liberman, R. (2010). Aggression And Sexual Behavior In Best-Selling Pornography Videos: A Content Analysis Update," Violence Against Women, 16, 1065-1085. Doi: 10.1177/1077801210382866
[3] Bridges, A. J., Wosnitzer, R., Scharrer, E., Sun, C., & Liberman, R. (2010). Aggression And Sexual Behavior In Best-Selling Pornography Videos: A Content Analysis Update," Violence Against Women, 16, 1065-1085. Doi: 10.1177/1077801210382866
[4] Foubert, John D. (2017) "The Public Health Harms Of Pornography: The Brain, Erectile Dysfunction, And Sexual Violence," Dignity: A Journal On Sexual Exploitation And Violence: Vol. 2: Iss. 3, Article 6. DOI: 10.23860/Dignity.2017.02.03.06