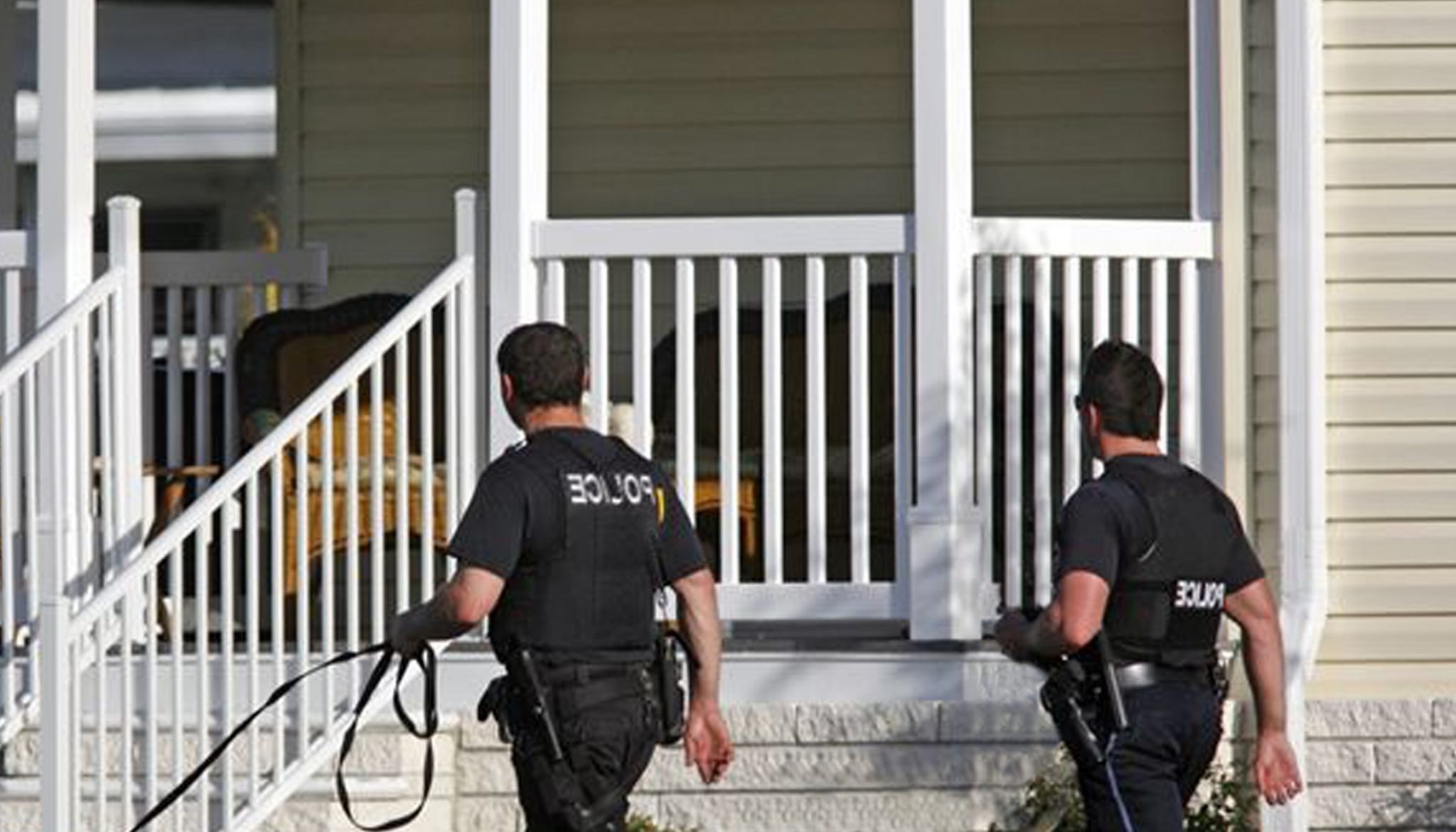 Earlier this month, police in Oklahoma arrested a 15-year-old in what they are calling "one of the worst" cases of child pornography they have come across.
Authorities were given a tip regarding a large amount of explicit child porn being distributed from a home in Mustang, Oklahoma, according to KFOR. When investigators with the county's Sheriff's Office showed up at the home in mid-July with a search warrant, the 15-year-old reportedly opened the door and then quickly slammed it shut. Police were able to push the door open and then enter the home. When investigators determined no adults were present, officers "secured the juvenile suspect until his guardians were contacted and returned to the residence."
(Related: Porn Dogs – New Police K-9's Trained To Sniff Out Child Porn)
While waiting for the teen's guardians to come home, investigators began their search. On the teen's computer, officials reportedly found "over 300 videos and images of pre-pubescent child pornography depicting children as young as 4-years old being raped and sexually exploited."
When the teen's guardians arrived home, authorities interviewed the teen, after which he confessed to the crime. Other electronic devices seized during the investigation contained over 1,000 videos and images of pre-pubescent child pornography, according to the sheriff's office.
"This case is absolutely one of the worst we've encountered involving a juvenile suspect and child pornography.  It's hard to comprehend how anyone, and especially a kid this young gets involved so deep into the hideous world of child pornography," county Undersheriff Chris West said in the news release.
The teen was arrested and taken to a juvenile detention center.
---
It's fair to assume that the person responsible for this crime has a serious history with porn. For some consistent porn viewers, after a while, "regular" porn just doesn't do it for them anymore. Just like any other drug or behavioral addiction like gambling, research has shown that porn is a behavior that escalates. And for some people, porn use can eventually evolve into a curiosity or an appetite for violent porn or child pornography.
Every day, children are filmed while they're sexually abused and the content is then distributed worldwide. It's a booming underground industry that continues to grow year after year. The child pornography case of Subway Spokesman Jared Fogle is just the tip of the iceberg. While some child-porn viewers can be classified with a diagnosable disorder of pedophilia, others find themselves attracted to children after years of legal porn use.
Not only is child pornography damaging to the viewer, it creates a demand and when there is a demand there will always be a supplier ready to make money off of it. Child porn viewers do not appear out of thin air, they develop with a history of "regular" pornography use. Porn use is a slippery slope to ideas and behavior that negatively affect the individual and our society as a whole.
What YOU Can Do
This is a huge problem in our society and we can't let it slip into the background. SHARE this article to take a stand and raise awareness on this issue.
To report an incident involving the possession, distribution, receipt, or production of child pornography, file a report on the National Center for Missing & Exploited Children (NCMEC)'s website at www.cybertipline.com , or call 1-800-843-5678.